Food is essential for staying alive but having same food over and over again is tiresome. Most of us have very little time on our hands to make something elaborate to pack into our kid's lunch boxes. There are thousands of things a hand in the mornings  but there are some easy items that are easy to make, take very less time, and are good changes to your daily kids lunch box recipe. If you're really stressed out and feel that you are out of ideas about what you should pack for your kid's Lunchbox take a look at these healthy yet tasty and moreover quick recipes . These are some of the healthy Lunch box Ideas for Kids .
Lunch Box Ideas :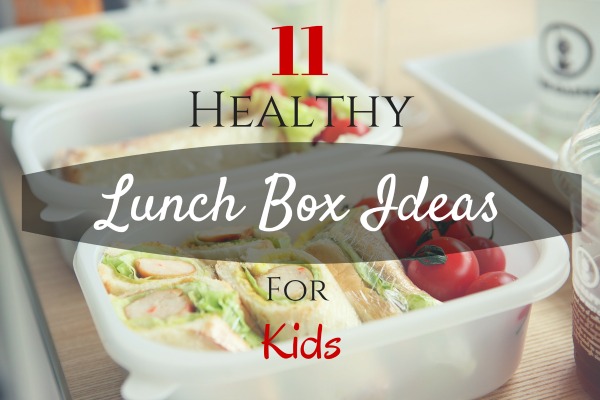 Mothers know how it feels to receive an unopened lunchbox at the end of the day. Kids today have become fussy eaters and they demand junk foods and packaged foods . But it is also true that these packaged foods and junk foods are really harmful for your kid's health . So today we bring some Lunch Box Ideas , moreover Kids lunch box ideas. These are some of the popular lunch box recipes that are best for busy moms and healthy for the kids too.
Red Poha Upma :
Poha is flattened rice which makes for a great ingredient for snacks as well as lunch time recipes . Usually Poha Upma is largely popular in Maharashtra area where it is quite popular. It is healthy and is perfect to pack inside your kid's lunchbox. You can make this recipe using red flattened rice which is even healthier than the white rice version. The main ingredients here is Red Poha , peanuts, peas, onion, green chillies, lemon juice , coriander juice, coconut etc but it is really healthy and tasty too. I bet kids and even adults would love to get this dish in their lunchbox.
Egg Roll / Frankies / Wraps :
If you have leftover Paratha or Whole wheat flatbread from last night's dinner then this is the perfect opportunity to make them into delicious and healthy Egg Rolls or Wraps and include them your Kid's lunch box. Adults will love these wraps too as they are tasty and relatively healthier than those at the snack corner. For this recipe you can use leftover Parathas or make fresh whole grain parathas, eggs, bell peppers, chillies, onions . You can give it a great taste by adding mustard sauce, tomato sauce and chaat masala for added flavor. Add the sliced chillis, onions, bell peppers and chaat masala along with lemon sauce for the filling. Heat up a large skillet and puor in the beaten egg and when it starts to cook press the paratha on top of the egg, and then flip it to cook both sides. Add the fillings to the egg side of the paratha and wrap .
Oats Upma :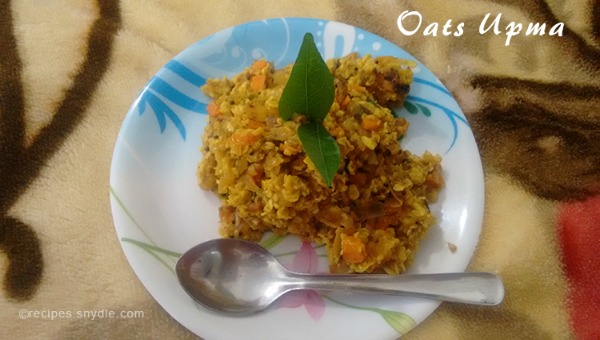 Kids usually hate healthy foods and you will definitely have to work much harder to make them eat a healthy tiffin. So if you're not sure what to pack for a kids lunch box that is wholesome, tasty yet healthy – try this Oats Upma recipe. You will need some basic ingredients like some oats, onions, carrots, tomato, curry leaves, and chilli . Easy to make and takes 15 minutes to prepare so it's a perfect lunchbox recipe to make at the last moment.
Chicken Salami Sandwich:
Sandwiches are really easy to prepare and can be prepared at the last moment too. They are also easy to eat and carry for lunchtime . This Chicken Salami Sandwich uses Chicken Salami, White or Brown Bread as per choice, mayonnaise, tomato hard-boiled eggs, onion, cheese slices ,cucumber , pepper and salt. Kids would love to get this in their lunch boxes as these are so tasty , a great lunch box ideas in my opinion.
Corn Besan Cheela :
Thin and light Crepes are great for Breakfast and they do make great Lunch Box options for kids and adults too. If you're a vegetarian, you would have found it hard to find a pancake or crepe recipe without Eggs. But this Cheela is made without Eggs and you can change the ingredients and seasonings to match up to what's available to you. For this Corn and Besan (Gramflour) Cheela Corn kernels, Gramflour, ginger and garlic paste, green chillies, salt and chaat masala has been used. It's fairly easy to make and can be done within minutes.
Aloo Tikki Sandwich :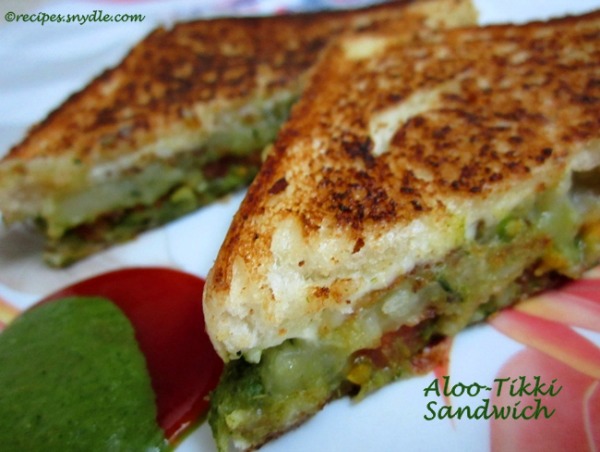 Sandwiches are really easy to make and they serve their purpose well. Just potato filling sandwiches are boring and you will surely want to add little bit of changes to it, so that it tastes better . This Aloo Tikki Sandwich Recipe uses potatoes, corn starch, garam masala, Amchoor powder, Coriander leaves, garam masala, eggs, oil, cheese, butter, tomato slices, bread crumbs and bread slices. It is easy to make you can always serve it with some flavorful Mint and coriander chutney.
Pea Stuffed Paratha:
Parathas are one of the most popular dishes in Northern India and there are so many ways to make them. This Pea Stuffed Paratha is really easy to make and is nutritious too.  The paratha filling is made with Peas, Chilli, onion, garlic, ginger , amchur powder, garam masala and chaat masala. The peas are crushed and the ingredients are mashed into a paste . Using Wheat flour flatbread the pea stuffing is wrapped into the paratha and again rolled to make the pea paratha. Oil or ghee is used to fry the paratha and served with chutney , raita or any side dish.  Peas are great for the body and kids do not like to eat peas directly so this is a great way to add some healthy peas into their lunch box.
Bread Rolls With Potato Filling:
Sometimes you just want something easy and tasty to pack into lunch boxes. If you have a child then they will surely demand that they get something tasty for lunch or else the lunch boxes might return untouched. So these easy Bread rolls with potato filling might come in handy. All you need are Bread slices, boiled potato, chilli, ginger, fennel seed, red chili powder, chaat masala powder, chopped nuts . The filling is made with all the ingredients except the bread slices, then the potato filling is wrapped with a moist bread slice and deep-fried .
Paneer Pulao/ Paneer Rice:
Leftover rice can be a very useful ingredient if you're packing lunches in the morning . Even if you're making rice it only takes 15 minutes to cook it in a pressure cooker so it will not take much long. For this recipe you will need onions, ginger garlic paste, paneer cubes, peas, coriander leaves, mint leaves, cloves, cinnamon and cardamom , lemon juice and basmati rice. You can use Dehradun rice as well or use leftover rice. First the vegetables and along with ginger garlic paste, min leaves, cardamom and cinnamon and cloves are cooked along with onions and then the cooked rice is added along with the paneer pieces and served with any veg side dish or raita.
Quinoa vegetable Upma:
Quinoa is good for health but it is hard to incorporate it into daily life when kids do not like to eat it much. You can definitely pack your kid's lunchbox with a Quinoa Vegetable Upma which is healthy yet tastes great. For this recipe the ingredients used are as follows: quinoa, onions, green chilli, ginger, carrots and beans, capsicum, potato, tomato , mustard seeds, Urad Dal, bengal gram, red chillies, asafoetida, curry leaves , salt and oil. We believe this is a healthy lunch box ideas for your kid.
Stir Fried Noodles :
Noodles are one of the easiest dishes to cook if you're out of time. This stir fried noodles make use of thick vermicelli, onion, curry leaves, black mustard seeds, coriander powder , curry powder, lemon juice , some oil, salt and water. So if you're out of time and ideas, this easy to cook vermicelli noodles are sure to make your kids happy with their lunch boxes.
So these were some of the healthy lunch box ideas and lunch box recipes for you to try. Kids love variety and once you start preparing different dishes for them and pack them in for their lunch boxes you will surely see empty tiffin boxes returning. It is always essential that you experiment and make it a point to add different foods into the Lunch box, so that your kid gets all the nutrition .