Women with oily skin face a great deal of problems. Wearing makeup for long hours is one of the main problems faced by Oily skinned ladies worldwide. Oily skinned ladies have to keep the excess oil at bay and they also have to keep the makeup from coming off or creasing. There are a few tips and tricks you can use to help your makeup stay long hours . Here we present some of the Makeup Tips For Oily Skin .
Makeup Tips For Oily Skin :
Here are some of the makeup tips for oily skin ladies to make their makeup stay longer.
#1 Follow Basic Cleansing- Toning -Moisturising
Just as dry skin and normal skin needs to be cleansed, toned and moisturized daily to keep them in their best condition, you must also devote a fixed amount of time for your skin care as well. Always follow the Cleansing, toning and moisturising pattern. Use scrubs and peels occasionally to keep out the oils. but over exfoliation should be avoided.
#2 Prime Your Face
A painter needs a clean and even surface to paint a masterpiece. You will also need to  prime or prepare your face to get a beautiful and long-lasting makeup application. The primer will help the makeup to stay for longer without smudging and also make your skin pores smaller . A layer of makeup on your skin everyday will eventually make your skin dull and make you look aged , but using a primer before makeup will help keep a barrier between your skin and the makeup.
#3 Prep your Eyes :
Preparing your eyes before makeup is essential if you have oily skin and oily eyelids. Oily skin is more prone to eye shadow creasing so it's better to use an eye primer underneath your shadows. Not only does the primer prevent excess oiliness on your eyelids, but also makes the shadows appear more vivid and keep them looking fresh throughout the day.
#4 Choose Foundation Wisely :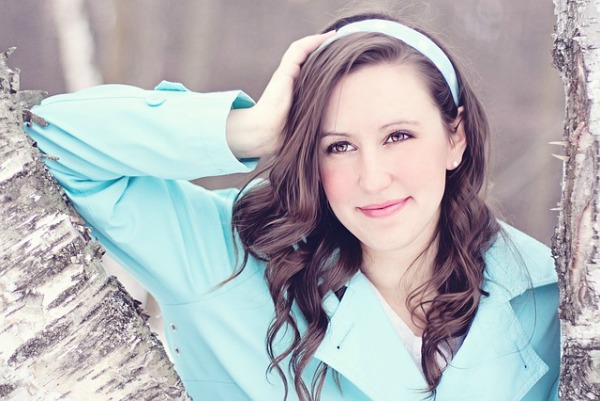 Choosing a foundation for oily skin is a bit of a task indeed. Most ladies will feel that cream or liquid foundations feel heavy on the skin. So, it is better that oily skin ladies will like powder based foundations more effective. If you're really keen on getting a liquid foundation choose a foundation which gives a mattifying effect and is water based, instead of being oil based.
#5 Face Powders
loose Powders are the best bet for oily skin as they hold back the oils. You can use a shade matching your foundation or simply use a translucent powder over your foundation to help the oils from making your face look shiny. Carry a face powder when out for a long day out and touch up when needed.
#6 Choose Blush and Bronzer Wisely :
If you have oily skin then stick to matte powder blushes and bronzers. It's better to use matte shades as your basic task is to make your face look shine free. A shiny face is not what you want so avoid using cream or shiny shades of blush. If you want to make your blush stay all day long, then use a cream blush and top off with matte blush .
#7 Oil Free makeup
As you have oily skin you will want to keep a lookout for makeup which is water based. Foundations need to be water based and oil free. There are certain series from many Drugstore and high-end brands of oil free makeup and you will have to keep a lookout for these products.
#8 Mineral makeup :
Mineral makeup is best for your skin since it won't clog your pores . Mineral makeup is considered as the best option for oily skin as it controls the skin and the greasy feel. You can substitute your regular makeup like foundation and use a mineral based foundation and powder to make your makeup stay longer and control the shine. Mineral makeup is available from many renowned brands and you will have to choose the best one after trying them out.
#9 Use Minimal Products :
It is best for Oily skinned ladies to keep their makeup at the minimal. If you have genetically good skin and good complexion then it's better to leave makeup . If you have to wear makeup use Mineral makeup or multitasking products. For example, you can use a Tinted light moisturizer after toning your skin and it's best if it has SPF in it. Use products which are water based , as they are more suitable for oily skin.
#10 Remove Makeup Before Sleeping :
It is essential that you remove all traces of makeup before you hit the bed. It might sound like a chore everyday but it is very important that you remove your face and eye makeup properly before hitting the sack. Our skin repairs itself overnight and it is essential that you remove makeup to help it breathe. If left overnight , makeup can clog your pores and become the breeding ground for bacteria and also result in Pimples. Sleeping with makeup not only makes your skin look dull and tired the next day, over a good amount of time it also ages skin faster.
#11 Keep Oil Blotting Sheets handy
You will find oil blotting sheets at any beauty store or you can also use face napkins if needed to blot the excess shine from your face.  You must keep these tissue or sheets handy in your purse or handbag for using on the go. You may use these sheets to blot down the excess oil and shine in the middle of the day and keep you from layering the skin with powder.
So these were the basic tips and tricks to get better makeup for oily skin. These Makeup Tips For Oily Skin will surely help you to get better coverage and lasting power from your regular makeup. Remember , it is necessary to have healthy skin . You can easily control oil using a cleanser like Cetaphil which reduces excess oil and keep s your skin clean all day long. Always remember to remove makeup and blot any extra shine using oil blotting sheets.