Makeup has become a part of most urban woman's daily life, and I am sure most of you will agree. Every woman wears some amounts of makeup today and it's a necessity for many women to apply makeup daily. Makeup is not camouflaging yourself, but hiding imperfections and boosting confidence. But many women stay away from makeup thinking that it is a troublesome routine and resist the urge to use makeup. We have some simple makeup tips which will help all of you to apply makeup easily without finding it a tough .
Simple Makeup Tips :
Makeup is an art and like with all other art forms, needs practice. If you're new and want to apply makeup you must try yourself and learn from your mistakes. But to make the process easier we have some Simple Makeup Tips to share with you .
#1 CTM – Basic Skincare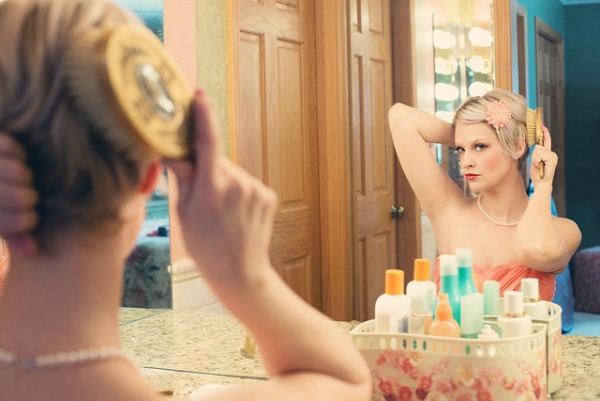 CTM or a basic skincare routine comprising of Cleanser Toner and Moisturizer is well known and followed by most women. Our skin needs moisture to stay hydrated and healthy. A healthy skin makes for a better canvas for makeup application, so strive to get better skin . Follow skincare routine strictly and use good quality skincare brands. Another important thing to keep in mind is to apply sunscreen , to keep skin safe from Sun damage.
#2 Primer
Like we use Priming solutions before we paint our walls, a face primer also helps to make makeup application easier. What a primer does is that it makes the skin a more smoother canvas for base product application a. It also acts as a barrier between the Makeup and your skin, preventing makeup from damaging skin.
#3 Base Products
You can use any type of base products as the choice is simply yours. Many women prefer BB creams or CC creams as they are nourishing, give medium coverage and have SPF protection too. But many will want more coverage , which is achievable with full coverage foundations. Foundations come in different finishes, like mousse, whipped, liquid, powder , stick or pan. Usually , a liquid foundation gives  a medium to full coverage and helps to hide any skin imperfections like scars or patchiness. If your imperfections are too prominent , then using a concealer would be better for hiding those imperfections.
# 4 Color Cosmetics:
Color cosmetics include Lipsticks and lip glosses, eye shadows, liners, blushes and more. Choosing your color cosmetic surely matters as you will definitely want to try out different colors and combinations to get your perfect look. There are some basic makeup items you will need.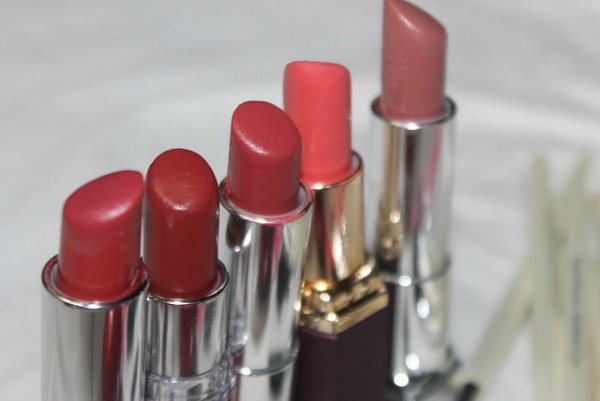 #1 Choose Lipsticks according to your skin tone. If you have pale skin tone then you can choose any shade but you must determine your skin's undertone, so that your lipsticks look best . Make a collection of Nude shades, daily wear pinks, a few bright lipsticks, red lipsticks and if you're really experimental try darker shades like Oxblood, purple or Marsala colors.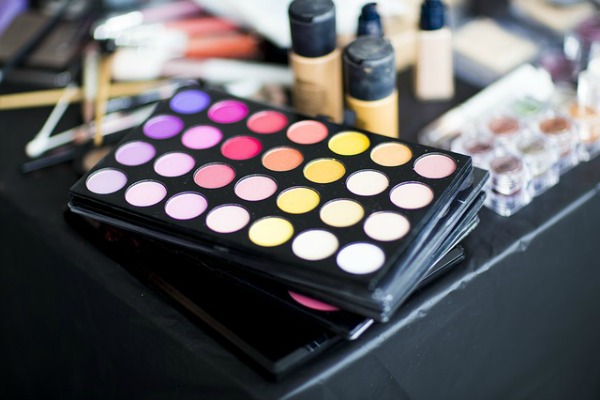 #2 Choosing Eye shadows are totally up to one's own choices. IF you love subtle colors and are going to do natural or subtle looks everyday then you will need a natural palette like the Urban Decay Naked Palettes. If you're more adventurous and want many colors to play with , then a good multi shade eyeshadow palette will be best.
#Blushes are an important part of any woman's makeup collection and you should invest in colors which complement your skin tone. Earthy natural shades, pinks  peaches and pink reds are best bets for fair to medium skin tones.
#Liners or eye liners are the recent trend in Makeup and now they are available in any colors you want. You can use colored eye liners to highlight your eyes and give them a subtle hint of color without going over the top. Blue and Green are colors which come in different variations and most women find them flattering. If you want a festive touch to your eyes without too much effort golden or silver eye liners do well.
#5 Help Your Makeup Stay Longer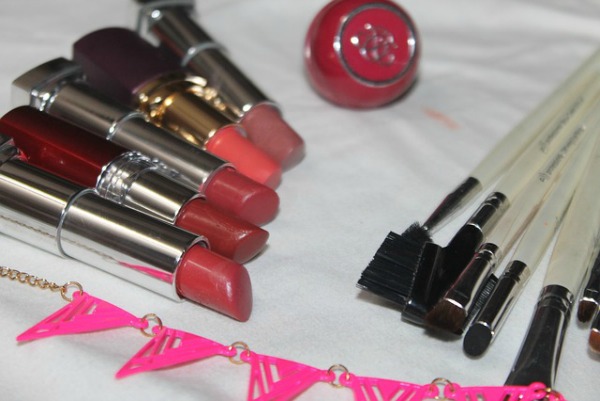 There are many times when you have no chance of doing touch ups and checking your makeup for long hours . There are also times when you have a long eventful day ahead of you and you are not sure if your makeup will keep up. There are many easy ways to keep your makeup from smudging or becoming uneven on a long day. Here's a few simple makeup tips:
* If you want your makeup to stay longer start off with a clean face. Always use a Primer as a base before your makeup.
* To keep your Foundation looking perfect all day, use a translucent powder to seal the foundation rather than a compact.
* To keep your eye shadows looking freshly applied use an eye primer
* If you want more intense color from your eye shadows wet your eye shadow brush and apply the eye shadow wet.
* Lipsticks can be kept for long hours if you follow this technique. After you finish your lipstick application take a tissue over your lips and lightly dust your lips(Over the tissue) with translucent powder using a fluffy face brush. Then remove the tissue and you will get long lasting lipstick .
* To hide your prominent under eye shadows , use your concealer in an inverted pyramid shape under your eyes rather than a circular shaped application. This helps the area look better.
*If you don't have a matte bronzer with you, use your matte brown shadow to contour. if you don't have any powder, use a darker shade foundation to contour but keep blending to eliminate any harsh lines.
* Learn how to tight line your lashes, or else the gap between your natural lash line and waterline will not look best .
* create your own gel liner with a simple trick. Just hold your existing pencil liner in a flame for 5-7 seconds and let it cool a little. Then try it on your hands and see how smooth and gel like it's texture has become.
We hope these simple makeup tips will help you to get perfect makeup looks done without much effort.