If you are a makeup enthusiast , you will have to agree that it is absolutely essential to own a good mascara in your vanity kit . The mascara happens to be something that can literally, transform your face. Mascara is one product that can really add a lot of drama to your look by accentuating and highlighting your eyelashes and making your eyes pop. Mascara, if applied properly, is able to volumize as well as creates an illusion of lengthening your natural eyelashes. No matter how beautiful your eye shadow is or how neatly you manage to apply your eye liner, if your mascara is not done properly or if you skip it all together, your eyes would fail to draw attention.
So, it makes sense to learn a few tips and tricks to use the mascara, the correct way and to get the best out of your mascara.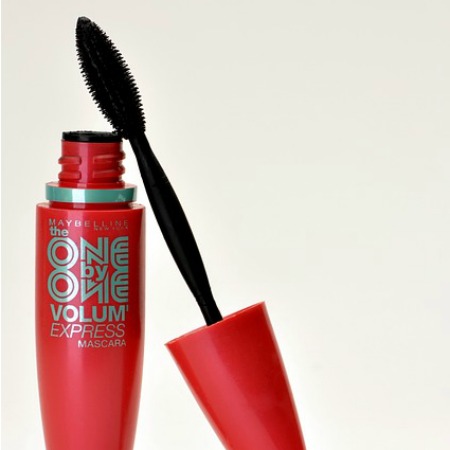 Mascara tips :
First off, while buying your mascara or any makeup/skincare product for that matter, always check the expiry date. Do this without fail as expired mascara can harm your eyes and will also be clumpy to apply. Also, keep an eye on the shelf life of the mascaras you have stocked and discard those mascaras that are expired or near expiry. Usually, 3 months is the maximum you should keep mascara. Pick a formula that is hypo allergenic.
Lengthening mascara works well for day look while volumizing mascara is your best pick for a night out or evening party. Apply he lengthening formula first and then follow it up with the curling formula for maximum effect.
Also, if you have lighter coloured lashes, pick a Brown shade of mascara instead of Jet Black which would tend to look unnatural on you. Similarly, beauties with Blue eyes can give mascara in Burgundy or Plum shade a try. These shades can really make Blue eyes pop. Those with Brown eyes should give mascara in Deep Purple a shot.
Tips for applying mascara, the right way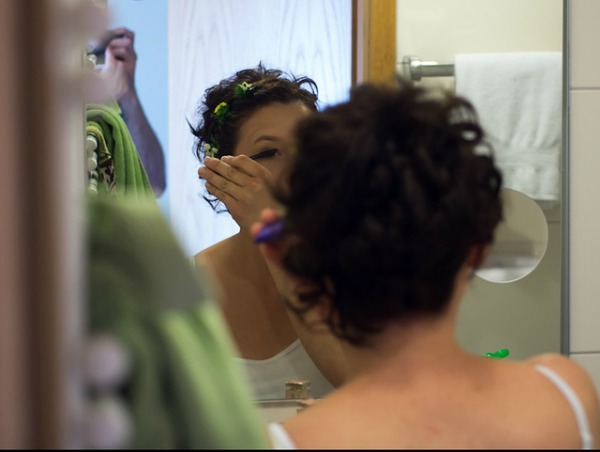 Tie up your hair or use a hair band to keep your hair strands off your face while you are doing eye makeup.
There is no thumb rule when it comes to applying mascara on lower lashes. You might or might not do it depending on what works the best for you and flaunts your facial features, the best.
Always, screw the cap tight enough so that, your mascara does not dry up. If your mascara has dried up or clumped, add two to three drops of saline or any refreshing eye drop to restore the consistency of your mascara.
Curl your eyelashes before applying mascara for a more dramatic effect. You may blow warm air on the curler for a couple of seconds before using it to make your eye lashes curl better and also retain the shape for longer. You can also curl lashes after you are done with your mascara application, provided, your mascara is completely dry. Many makeup artists however prefer that you curl up before applying the mascara.
Also, if you wear contact lenses, you should do it before applying any of your eye makeup products including the eye liner, shadows, kajal or mascara.
Always, shake the bottle well before use to distribute the product evenly.
Try to opt for mascaras that have a handle that allows good grip and a longer wand for easier and more controlled application. The size and form of the mascara wand matters. Curved wands help in lifting and curling your lashes really well.
Do not pump the wand in and out of the bottle as this introduces air into the bottle and makes your mascara dry out faster than it should. Instead, in order to pick the desired amount of product, gently use a back and forth motion or a circular motion.
Before usage, remove excess product from the wand. To do this, you may use a tissue paper to glide the wand over the paper in order to remove the excess product from the brush. This would ensure that you only have the required quantity of product on your brush. Another way to get rid of clumpy mascara application is to run a clean mascara wand through your eyelashes before applying mascara. This wand could be a fresh wand or an old, recycled one.
While you are coating mascara on your upper lashes, look straight into the mirror and while doing the lower lashes, bend your head forwards slightly and look down.Deposit maximum mascara at the very base of your eyelashes. It is the product at the base of lash that gives a false appearance of dense eye lashes and more volume. You can deposit the product by gently shaking your mascara wand to and fro at the base of your lashes. To add even more volume, you may use an eye liner in Black colour to line your upper and lower lids. Run a lash comb through your lashes before the mascara dries up to separate your lashes and avoid clumpy, spider eye lashes.
After you are done with the above step, run the wand through until the top of your lashes to create the lengthening effect and also separate individual lashes. This also ensures that there are more products at the base and lesser at the tips as more of product at the tips causes your lashes to stiffen in an awkward way.
After you are done with applying your regular mascara, coat it with a waterproof formula. This would make the mascara last longer and would also prevent meltdown giving you funny looking, Raccoon eyes. Applying the regular mascara first serves the purpose of easier removal of the product at the end of the day as waterproof mascara alone might be inconvenient to remove without a heavy-duty makeup remover.
If you have really scanty eyelashes, try coating your eye lashes from the top as well as bottom surface. Do not blink for a few seconds till your mascara is fully dry to avoid spoiling your eye makeup. Try to pick a quick dry formula.

The angle at which you hold your mascara brush makes a difference in the final effect you achieve. Holding the brush vertically leads to a natural finish with separated, longer looking lids while holding the brush horizontally or at an angle adds volume and density to your lashes.
If your mascara tends to clump, it will be a great idea to put the tube in a jar of warm water before using it on your lids as this would ensure that the clumps dissolve and the formula gets liquified to use.
While you are applying mascara to your lower lids, you can keep a spoon with the convex surface facing out beneath your lids to avoid the mascara liquid from getting onto the skin of your under eye area. Likewise, to prevent mess on your upper lid, you may use a business card.

In order to make your lashes appear even denser, let the first coat of your mascara dry up completely. Dust some baby powder over your lids using a fluffy brush. Follow this with a second coat.
If accidentally, you do get a spot or two here and there, use the tip of a cotton bud to remove it without spoiling rest of your eye makeup.
In summers, wear a water proof formula as you would not like your mascara to bleed from all your sweat and give you a messy appearance.
A mascara primer is one makeup product that many of us are unaware of. It helps in smoother application of mascara and also helps to retain it better.
If accidentally, some product gets into your eyes, rinse immediately using plenty of water.
Try out the above tricks, practice a couple of times and we ensure, you would be able to apply mascara like a pro, very soon.
Below is a list of a few good mascaras available in India at stores and online that you can take your pick from. You will also find Most of them in other countries as well.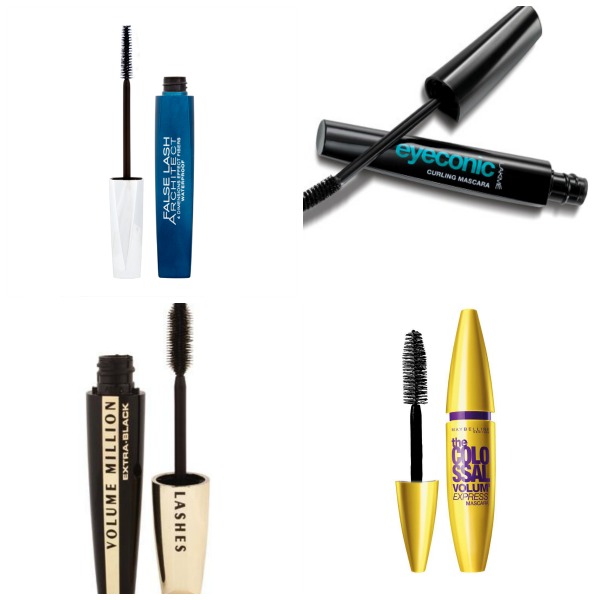 Maybelline The Colossal Volum' Express Mascara
Price: Rs 350
this mascara comes with a 8 hour wear formulation and is available in both waterproof and non water proof versions.
Lakme Eyeconic Curling Mascara
Price: Rs 300
A very affordable mascara. The added advantage is the curved brush which curls and holds up your lashes pretty well.
L'Oreal Paris Volume Million Lashes Mascara
Price: Rs 795
this mascara gives a visible and appreciable lengthening and definition to your eye lashes with its unique brush that has fine quality bristles.
L'Oreal Paris False Lash Architect 4D Mascara
Price: Rs 795 
The best part about this mascara is it's tapered brush design that is able to reach each and every eye lash including your lower lashes and lashes near the inner corner of the eye that are usually difficult to reach with regular mascara brushes.
We hope this article will help you get the most out of your Mascara. You do not always need a super costly one , just use it in the right way, so that you get the best application, every time.