It's been months that you've been waiting for this event- Your Wedding . Now it's finally here and you can't let a thing go wrong. You need everything to be just perfect, from your makeup, to the decorations. Of course, it's a once in a lifetime experience, the most beautiful journey. It's your special day; it's your Wedding Day!
Wedding Hair and Makeup :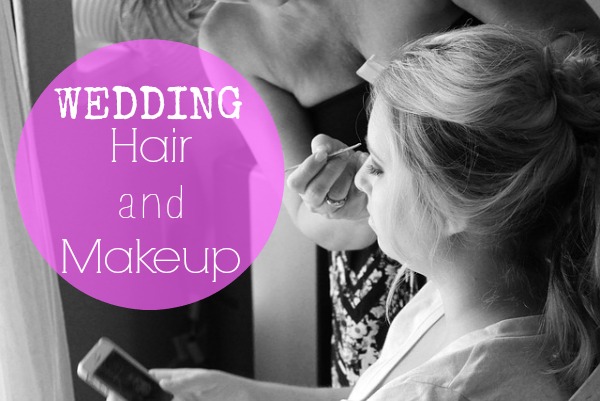 So, for the brides to be, today, We have put together a guide to get the perfect makeup look, the things you're going to need, everything! Here's presenting ideas on how to do your wedding hair and makeup –
Makeup Tips:
Prepping your face– Your face is like a canvas and makeup is like paints. Just like a good painting calls for a good canvas, similarly, if you want your makeup to apply seamlessly, you'll need a flawless skin. So start off with cleanser to get rid of any dirt and impurities from your pores. Now that it's your special day, you can't afford to miss anything. So don't skip on your toner. And finally moisturize.
For this step you'll need:
Cleanser
Toner
Moisturizer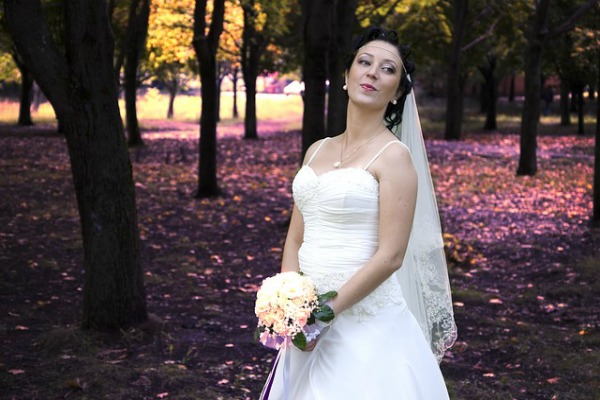 Basic Foundation Routine– To get that Goddess like glow you will need a perfect base for your skin. If you're going to get your makeup done at a parlour, then you need to visit beforehand to pick the perfect shade closest to your natural skin complexion. Ask them to run by you all the products that they're going to use. You don't want anything to go wrong on your special day.
If you're planning to do your own makeup, pick a foundation at least a week before. Also get a concealer in the same shade. Do not go for a concealer 1-2 shades lighter than your skin color. It's a common mistake that you need to steer away from. It'll only cause to highlight your imperfections, now we don't want that, Do we?
Always start off your foundation routine with a good quality primer. You know the Indian Weddings have so many rituals and ceremonies; you don't want your makeup to wash away.
So, to get the perfect base, you will need these products:
Primer
Foundation closest to your skin complexion
Concealer in the same shade as your foundation
Setting, translucent powder to keep the foundation in place.
Contouring Routine– Like I mentioned above, if you're going to get your makeup done at a parlour, discuss every tiny little thing, from the products they'll use, to the kind of makeup for your day and night events. If it's a night event, I'd say, don't go overboard with contouring. And if it's a night event, you'll definitely need a bronzer and highlighter to get that crisp look under the heavy lights. Also it'll make you look even more radiant in your wedding pictures. For contouring, don't go crazy; choose a shade 2-3 shades darker to your foundation. The key to perfect contouring is blending; there should be no harsh lines visible. So blend blend blend!
Then use a bronzer, it'll add glam to your face.
For highlighting, use a concealer 1-2 shades lighter than your skin tone, use that under your eyes, down the bridge of your nose, basically on all the high points on your face. Then use a highlighter with a little shimmer to it. Apply this after you apply the blush on your cheekbones.
For this step you'll need:
Foundation 2-3 shades darker from your skin tone
Concealer 1-2 shades lighter to your skin tone
Bronzer
Highlighter
Eye Makeup– Again, if you're visiting a parlour, this is the most important thing to discuss. Your eye makeup is something that can overpower your face. So you should pay special attention to it. Depending on the occasion, if it's a day or night event, do your eye makeup accordingly. If you're going to be under heavy lights, crease cut with bold colours and shimmer will be perfect. You can also add glitter in a day event; just don't go crazy with it. If you're going to use glitter, use a cream shadow or the glitter glue to keep them in the place for a long time.
Unless you're a pro, practice your eye makeup beforehand. This'll give you enough time to make any amends. Choose colours while taking your dress into consideration. Practice the liner, the perfect winged eye. False lashes can be very tricky, so practice applying them. You don't want to mess up your eye makeup on your wedding day. Before doing your eye makeup, dust some loose powder on you're under eye area. Then at last dust it off. It'll make sure none of your eye makeup lands on your face.
Ps Don't forget to prime your eyes.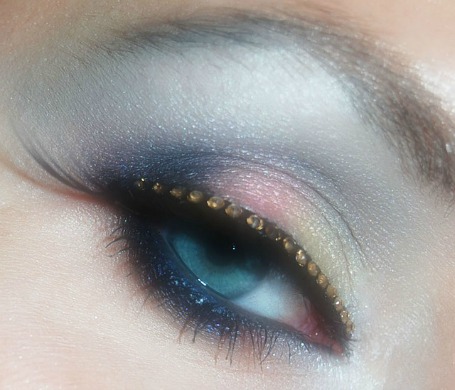 To get the perfect eye makeup, you'll need:
Eye shadow primer
Cream shadows or powder eye shadows in desired colour.
Glitter (optional)
Gel liner for upper and lower lash line & waterline
Mascara
False lashes and glue
Blending brushes
Angular brush for gel liner
Blush- The right blush can bring back the colour to your face. With all the contouring you need to go easy on the blush. Pick a subtle colour depending on your skin complexion.
Take a fluffy brush and swipe it on the blush. Dust off the excess product from your brush. Now smile your widest smile and apply the blush on the apples of your cheek. Make sure to blend it well. And you're done!
For this step you'll need: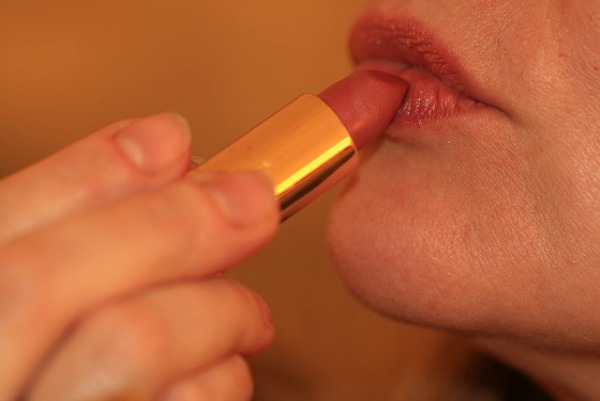 Lips- You'll need your lipstick to stay put for a long time, after all your lips are the highlight on your face. A perfect red lip will be perfect for any wedding event. Don't think you can't pull off a red lip, because trust me, there's a red shade for every complexion. There are tons of red shades, some with orange undertones, or a bit of a pink flush. You just need to find that perfect shade.
For your lipstick to stay for a long time, I suggest you put on some concealer on your lips first. Let it dry. Now if you've already got plump lips, use a lip pencil matching your lipstick to line your lips on the original line.
And if you have thin lips, use that lip liner to go a little outta line to line the lips. Don't overdo it. Now apply your lipstick very precisely. And you're good to go!
If you fear your lipstick will wear off, carry it with you. Ask your friends to remind you if your lipstick is wearing off and you could do touch ups if you feel the need.
For the perfect lip you'll need: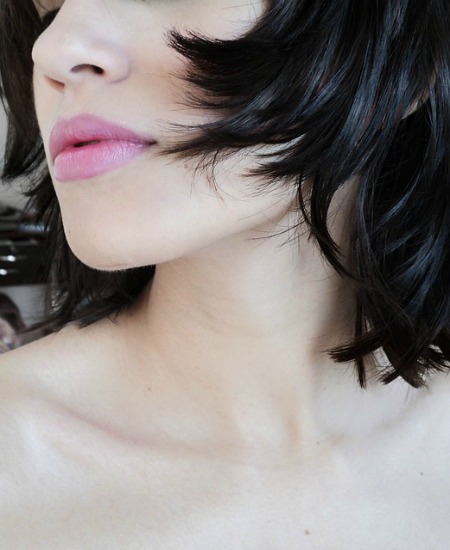 Concealer
Lip pencil matching your lipstick
Your favorite shade of lipstick
Gloss(optional)
Final Look-Now that you're done with your makeup, you need to take a final look up close. Check it there's any line or patches, if yes, then use a fluffy brush and blend it well. Check your eye makeup and your liner, if you see any imperfections, use a q-tip to correct them. When you're happy with your makeup, take a big fluffy brush and take some translucent powder and use it on your face. This will absorb any oil from your face. Now set everything with a setting spray.
To finish off you'll need:
Big fluffy brush
Translucent powder
Setting spray
Skin care tips and tricks to get the perfect radiant look on your special day + Hair Tips :
A week before your wedding, start paying extra attention to your skin. Cleanse your face, and scrub gently while getting rid of all the clogged pores. Avoid going out on your wedding week.
Make homemade brightening masks your best friends. Use natural products. You don't want any reaction or a pimple to pop up on your wedding day. Don't use chemical peels or any such treatment in the last week.
Get your waxing and bleaching done around 5-6days before the event.
Get your manicure-pedicure done a day before your wedding.
Keep a notepad with you at all times and write everything that you will need such as safety pins, clips, lip balm, hair ties, comb, cotton pads, q-tips etc. these are the things that can avert any wedding day disaster.
Get your beauty sleep. Don't go talking with your husband to be till late at night. You may not need it, but your skin definitely needs a good 8 hours of rest, especially with all the stress.
Don't use any new products on the day of your wedding. You can't afford to experiment. Do everything like you've planned. Practice your makeup at least twice beforehand.
Do your makeup before getting in your dress. You don't want to spill anything on it. While getting ready, you should first do your makeup, hair, dress and then jewelry. You won't able to do your hair after wearing your dress.
For your hair, if you're planning on an updo, don't wash your hair on the day itself. Dirty hair tends to hold the structure for long. If you have long hair, do your updo on second day hair.
These were my tips for getting ready, wedding style. Hope it helped.So, to all the brides to be, Good Luck!