We have heard a lot about the benefits of coconut oil and most of us are using it in our regular lives. Ever heard about Virgin coconut oil? It is slowly catching up in the market as more and more people have been benefited from it's use. Virgin oil is made from the dried coconut. The fresh coconut meat is first set to dry and the oil is later extracted from it. The another process of making virgin oil is  through wet milling process, wherein the oil is first extracted from the fresh coconut meat without actually drying it. The processes such as fermentation, boiling, enzymes refrigeration,and mechanical centrifuge  can be used to separate the oil and the water from the coconut milk. Thus, it is very healthy. It is also free of hydrogenation, deodorization and refinement which makes it more desirable.
Virgin Coconut oil Benefits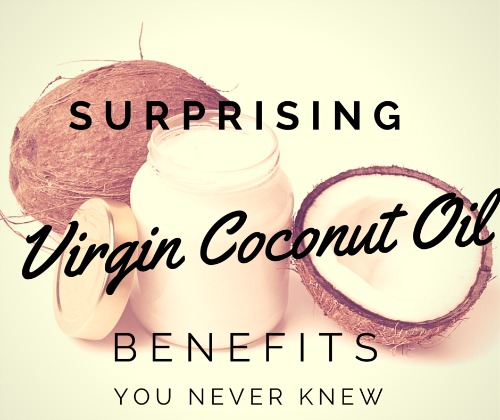 There are ample uses of Virgin coconut oil in real life. It can be used to achieve great skin, hair and health. It is easily available in the market or one can order it online.The prices are very reasonable compared to the benefits. The following are some of  the virgin coconut oil benefits:
Benefits of virgin coconut oil :

Virgin coconut oil strengthen the roots of your hair
Virgin coconut oil helps in providing moisture to your hair and also keeps your scalp clean.
Virgin coconut oil is very beneficial as it control dry rashes of the skin and people with dry skin must apply it daily as it overcome with dry skin problems.
Virgin coconut oil is known for its great wound healer
Virgin coconut oil helps to remove dead cells of skin and helps to strengthen the tissues which are present underneath of your skin.
Virgin coconut oil helps to provide moisture to your skin.
Virgin coconut oil is very useful to control stretch march during pregnancy.
Virgin Coconut oil Health Benefits :

Helps in lowering cholesterol levels:
Increasing cholesterol levels are a threat to heart, hence it must be controlled. Virgin coconut oil contains lauric acid which increases good cholesterol in the body and lowers the bad cholesterol. You can use the oil in your recipes which are cooked on day-to-day basis.
Provides energy:
Energy is necessary to carry out the daily activities. Tiredness, fatigue and lack of stamina can be some reasons due to low levels of protein in the body. virgin coconut oil  is a great source of energy as it contains a chain of fatty acids that kicks the metabolism in the body. This leads to high energy.
Aids in weight loss process:
You might be wondering how? Though virgin coconut oil has fats stored in it, these fats do not add to the weight. It doesn't pass along with the blood stream. The fats present in the virgin coconut oil are directly sent to the liver, which is further converted into energy. There is no storage of fats in the body.
Controls diabetes:
Controlling diabetes is not an easy task. It takes  so much of control on food to control the sugar levels. The virgin coconut oil helps in insulin secretions which ultimately controls the blood sugar level.
Controls heart diseases:
High blood pressure and high cholesterol levels are inclined to create heart diseases. virgin coconut oil is said to control the bad cholesterol levels and sugar levels, it automatically safeguards the heart from diseases.
Strengthens immune system:
The virgin coconut oil is said to possess lauric acid which strengthens the immune system. When you have strong immune system, the body will fight better with germs and diseases, saving you from falling sick too often.
Helps in digestion process:
The entire food process lies around digestion. If the food is not digested properly, it will lead to many health issues. The heart risks might be increased. There might be irregular bowel movements. Constipation, hair fall and skin problems might occur. Thus, it is better to have a good digestion process. Add virgin coconut oil to your diet to strengthen your digestion process.
Virgin Coconut Oil Uses :
Helps to deal with stretch marks:
Stretch marks could be due to pregnancy or it could be a result of weight loss or weight gain. These stretch marks occur when the skin get loosened up by sudden change of weight . They look very odd and prompt. It takes time to deal with stretch marks. Using organic virgin coconut oil can be of great help. Apply few drops of virgin coconut oil in the affected area and leave it overnight. Take a gentle shower in the morning. Follow this application for a month or so. The results can be seen soon.
Acts as a deodorant:
The body has a unique odour and it must be dealt very carefully. The chemical rich deodorants and perfumes affects the skin of the armpit. The more the chemicals, the darker is your skin. If you are looking for a natural solution to take care of your body odour without harming it, opt for extra virgin coconut oil. It has a great aroma and can keep the bad odors at bay. You can just dab a few drops of oil on your armpits. The skin will be cleaner and nourished.
Virgin coconut oil for hair :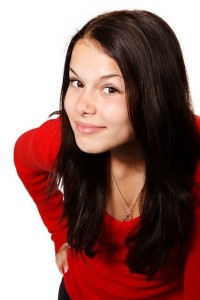 Getting a healthy hair is the desire of every woman. The reasons such as excess usage of chemicals on hair, high exposure to sun, improper diet and lack of hydration can leave the hair dull and dry. Thus, we tend to try all the possible ways to cure our hair. Virgin Coconut oil can be of great help to you. It is best suited for dry and dull hair.
The following are some of the benefits of Virgin Coconut oil to the hair:
Adds shine to your hair:
If you have coloured our hair and the departed color has left your hair untoned. Apply virgin coconut oil to your tresses for a week or so. Take few drops of Virgin Coconut oil in pan and warm it up. Apply the warmed oil on your roots as well as tresses. Cover it with shower cap and leave it overnight. Your hair will be more silky and shiny and toned.
Strengthens the roots:
If your hair roots are weak, hair fall and similar problems can occur.Take few drops of Virgin Coconut oil in pan and warm it up. Apply the warmed oil on your roots as well as tresses using a cotton ball. Massage it gently with your fingertips in circular motions for fifteen minutes. Cover it with shower cap and leave it overnight. Wash it with a mild shampoo in the morning and do not forget to condition it. The roots will strengthen gradually. Follow this procedure thrice  a week.
Virgin Coconut Oil for Skin: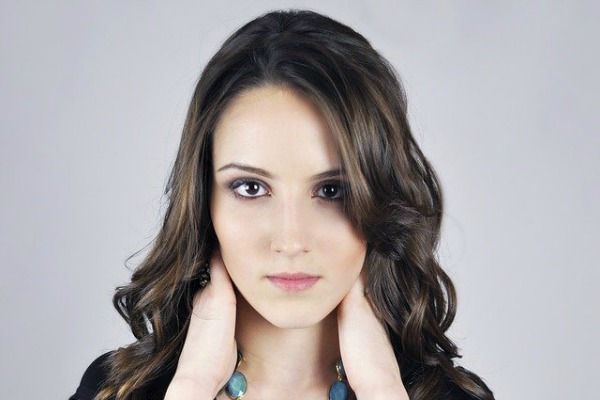 Acts as a moisturizer:
The skin tends to dry up if the moisture content goes nil. Virgin coconut oil moisturizes the skin as it is a natural moisturizer.
Acts as a cleansing agent:
Cleansing your skin is the first step to get a healthy skin.  Virgin coconut oil cleanses the skin deeply. Take few drops of  Virgin coconut oil in your palms and apply it overnight. Wash it in the morning. The dirt will vanish from your skin.
Helps in removing dead cells:
The dead cells might pile up on the skin tissues. These dead cells if not cleaned on regular basis, can block the skin from fresh supply of oxygen. Thus,  Virgin coconut oil helps in skin exfoliation.
Heals the wounds
There are high possibilities of getting injured while carrying out the normal activities in life. The small wounds can be treated easily by applying the oil. It is a great medicine as it heals the wounds. It has antiseptic properties that can give relief from the pain.
Deals with skin diseases:
Virgin coconut oil is also said to deal with skin diseases such as psoriasis,  eczema, dry skin, rashes, itching and so on.Apply i regularly on the affected spot and see the results.
Hope this article had been of great help to you. The virgin coconut oil is a must use oil for the healthy body due to its countless benefits. You can discontinue it if you are allergic to the oil. Do use organic extra virgin coconut oil for your benefits and let us know your feedback. The results are not guaranteed and the process might take time. Thus, be positive and keep using virgin coconut oil.
Did you know about all of these great benefits of virgin coconut oil ? Coconut oil and especially Virgin coconut oil can be used to keep your skin moisturizer, applied on your hair or used to cook food, making it an ideal oil for everyday use. You can also use coconut oil to remove makeup , so that's an added benefit.