In India, honey has been used by ladies to get baby soft and youthful skin since ancient times by Ayurvedic practitioners. Honey, in it's purest forms is an excellent skin care ingredient due to it's multiple benefits. This gold coloured liquid helps in keeping your skin radiant, healthy and glowing from inside out. Honey has natural skin soothing and healing properties. It helps in regenerating and rejuvenating cells. It is a mild form of natural cleanser that would suit all skin types including sensitive ones. Honey helps in deep cleansing facial skin pores and is capable of clearing out debris from them to keep them clear and unclogged.
Facial Masks :
Honey has natural humectant properties. Applying raw honey on skin infuses moisture deep into skin to make it look plump and dewy. Skin that is hydrated from inside out is less likely to develop dryness, fine lines and wrinkles, prematurely. To take benefit of this natural moisturizer, you need to gently massage pure honey on your skin.
Antibacterial:
Honey is also packed with natural, healing and antibacterial qualities. You must have heard your grandma advising you to put honey on cuts and wounds to make them heal faster. I
Regenerate skin cells:
Honey encourages the renewal and growth of new skin cells and therefore great as a natural anti ageing skin remedy. It is also packed with many Antioxidants. These are substances that fight free radical damage. Free radicals are generated during natural metabolic reactions of skin and due to UV damage caused by exposure to harsh sun rays. Honey helps in soothing sunburnt skin and also helps to get rid of fresh, day-to-day tan. Regular usage helps you to get a non patchy, even complexion.
Why is curd/ yoghurt good for your skin?
Yogurt or Curd contains lactic acid, since it is made out of milk. Curd can be used as a simplest and effective remedy to deal with the problem of acne and pimples. The Lactic acid present in curd acts like a great natural moisturizer for your skin. It helps in getting rid of fresh tan that occurs as a result of daily exposure to sun Using curd based face masks on facial skin also helps in getting rid of dullness. If you have the problem of pigmentation, again, curd can come to your rescue. Curd is rich in fats so, – Gives healthy glow and shine to hair and skin.It has some amounts of Zinc and inbuilt Anti bacterial properties. The Vitamin B complex present in curd helps to reduce facial pigmentation.
Honey Yogurt Mask :
Honey and Curd based Face Pack Recipes
There are many face pack recipes that you might give a try to. These are very easy and super quick to prepare. The best part is that all the ingredients are easily available in your kitchen and safe to use on skin. So, a much more reliable option than chemical laden skin care products.
Yogurt Facial Mask :
Apply fresh, plain curd /Yogurt

This is the simplest face pack out of all. You just need to apply plain curd on your facial skin and neck. Let it stay on your skin for 15 to 20 minutes. Curd is a natural source of lactic acid. Lactic acid helps in softening the topmost layer of dead skin cells which leads to it's easy removal by a scrub. Dead skin cells make your complexion look dull.
Lactic acid is a natural alpha hydroxy acid, AHAs are also present in many fruits. Regular application of face packs, preferably natural ones that contain Alpha hydroxy acids helps you to get a glowing and radiant complexion. AHAs are packed with antioxidants.
Homemade Facial Masks :
Honey and Curd face pack
This takes barely a minute to prepare and is a good homemade remedy for pimples and zits. Curd being anti bacterial and rich in Zinc helps with Acne while Honey also, is an anti bacterial. Honey gets diluted by Curd and releases mild quantities of hydrogen peroxide that kills bacteria as well as removes debris from pores. Clogged pores act as a breeding ground for bacteria and are a main reason for those Red, angry pimples.
Curd and aspirin face mask
Aspirin has salicylic acid that helps in reducing the redness and inflammation associated with pimples and thus would help in squeezing their size. Curd acts as an excellent base to carry aspirin so that Aspirin does not harm your skin. If you have sensitive skin, it is best to skip this one or at least perform a patch test before doing this to make sure that it does not damage your skin.
Home Facial Masks: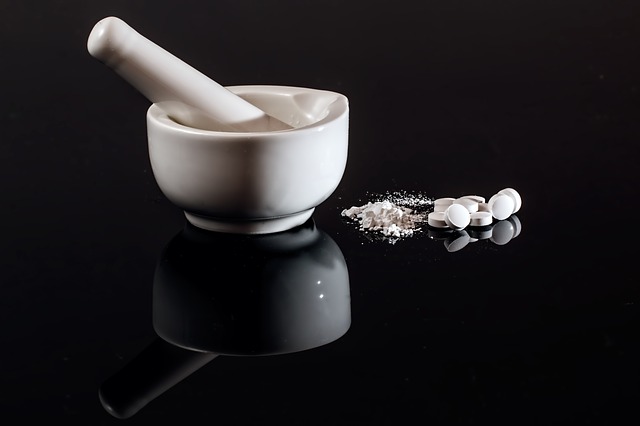 Turmeric and Curd mask
To curd, add some turmeric powder and sandalwood powder. This paste needs to be applied on area affected with Acne. Leave it on for 15 to 20 minutes. The paste would harden and absorb excess oils and sebum from the area and also clear out the pores. Sandalwood as well as turmeric are anti inflammatory and anti bacterial.
Besan and Curd face mask
This is again a simple face mask, wherein, you need to mix a tablespoon of besan with a some curd to make a paste. Let it stay on your skin for 15-20 minutes till it dries. This face pack helps in lightening tan and lightening pigmentation.
Honey skin Scrub
This mild scrub loaded with the goodness of so many natural ingredients can be used on daily basis for mild day-to-day exfoliation. You need to add nearly one tablespoon of oatmeal to two to three tablespoons of honey. Also, add one tablespoon each of crushed Almonds and curd. This scrub can be used on face as well as the rest of your body. Massage onto skin with circular strokes to scrub away dead skin cells. Wash off with lukewarm water.
Honey face wash
To make an all natural face wash for sensitive to dry skin. Add equal parts honey, lemon and rose-water and mix well. Apply this cleanser on your face and massage for a minute. Wipe off with cotton wool to remove all the accumulated dust and grime from face. Rinse off using cool water.
Yogurt and apple face pack (all skin types)
To make this face pack, you need to take half an apple and form a puree out of it in a mixer-grinder. You will be surprised at the lovely texture of this apple puree which gets superbly absorbed in skin. Next, you would need to mix in the other ingredients in this apple puree. Add one tablespoon each of honey, olive oil and yoghurt. Mix well and this delicious smelling fruit-face pack is ready to be used.
Apply it on your face and neck. Let it dry on your skin for say, fifteen to twenty minutes and wash it off with tap water or lukewarm water. Apple has natural AHAs, olive oil has natural skin hydration properties and is again packed with antioxidants. The goodness of honey and yogurt has already been discussed in details.
Yogurt, strawberry and carrot face pack for acne prone skin
Take 2 to 3 freshly cut strawberries and make a puree out of them. Now, add a tablespoon of yogurt and mix it well to form a smooth paste. You might want to eat it. This smells too tempting.
If you suffer from Acne, this face pack will be a good solution to your acne problems. Strawberries have natural Salicylic acid and those of you who have sensitive skin or are too afraid to try the above Aspirin face pack can go for this one. Yoghurt on the other hand, helps in dissolving the dead skins and thus helps in unclogging the pores.
Yoghurt, egg white, banana and besan face pack
If you have loose, saggy skin then you must try out this following face pack. You need to crack one egg and separate out the egg white. To this, add 2 tablespoon of yogurt and nearly 1 tablespoon of besan or gram flour. Next add one tablespoon honey and half a mashed banana. Mix everything well in a mixer to form a thick and smooth paste. Apply this face mask on face using upward strokes. Basically, along the contours of your face to prevent skin from sagging. Let it dry out and then rinse it off. This is a great anti ageing skin pack that would help in skin tightening. Use this face pack, regularly to get healthy, soft and glowing skin.
Yogurt and Tomato puree face pack suitable for all skin types
If you have dull looking skin, then you must try this out as Tomatoes are packed with antioxidants and lycopene and help in getting rid of the tan really quick. This tomato curd face pack helps in hydrating your skin naturally. Also add honey for improving the goodness of this face mask. You will notice that your skin gets much smoother, brighter and plump.
So, how did you find these simple and easy to make honey and curd recipes? Let us know your views below :