Every woman loves to look beautiful. There are several ways and tips to take care of your beauty. It is also important to maintain proper health if you want to look beautiful. Good health will reflect itself onto your skin. So it's important to take care of your beauty as well as your heath. We today present some beauty and Health Tips For Women like you, who want to stay beautiful.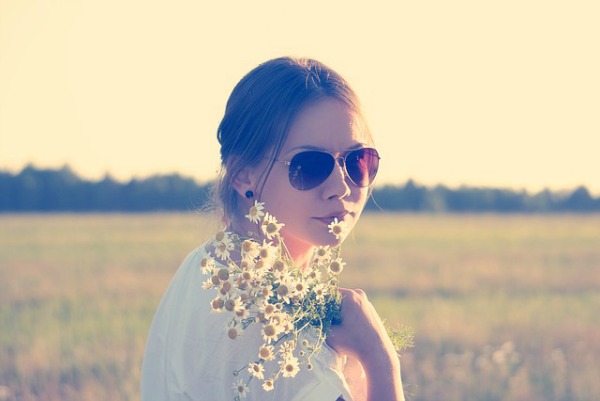 Beauty and Health Tips For Women :
1 Early in the morning, first thing you do is to have a glass full of honey and lemon in warm water. This is the simplest of health tonics you can take. This health drinks would kick start your metabolism and activate the fat burning machinery in your body. An active metabolism means better digestion and assimilation as a result a healthier body and radiant skin. You could also soak some cumin seeds in water overnight and consume this water in morning to get rid of bloating.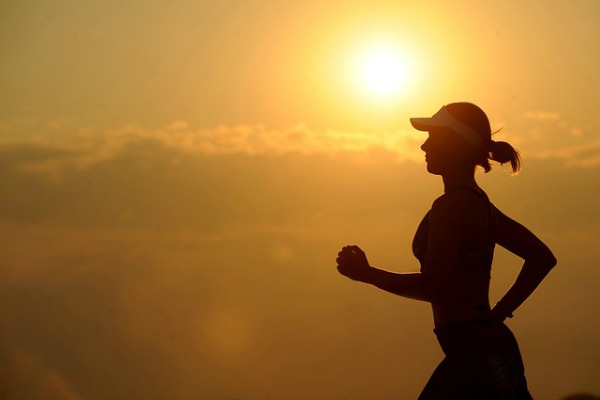 2 Go get some Fresh air in the morning. Thirty to forty minutes of mild to moderate exercise like brisk walking or jogging causes your heart rate to pump up causing you to feel energetic throughout the day. Also, the sweat clears out the debris from your skin pores and detoxifies your body, naturally. So, there is lesser load on your kidneys.
3 Throughout the day, keep sipping onto hydrating fluids like plain water, coconut water, fruit juices and buttermilk. This would keep you feel fuller and prevent unnecessary munching on empty calories like colas, sugary drinks, cold coffee etc. Switch your full fat milk for double toned milk.
4 Quit deleterious habits like: Smoking and drinking they are bad for your skin as well as health in general. Too much caffeine is bad for your system too as it dehydrates you and gives you dull looking complexion.
5 Get into a habit of taking seasonal fresh fruits and vegetables to boost up your body's antioxidant levels. These us your best defense against premature skin ageing.
6 Increase your fiber Intake by taking your daily bowl of oats or porridge in mornings. Switch your regular bread with brown or multigrain bread. Fiber cheats your brain by making it feel that your tummy is full. Chances are after a bowl of oats in breakfast, you would not feel the need to eat fried or cheesy snacks, during the day.
7 Make Green tea your best friend and sip on cup of organic green tea nearly 40 Minutes after your morning and night meal. This burns fats and lets you maintain an ideal body weight. The intention is not to make you size zero, instead, it is too maintain a healthy weight as per your height. This proportion between height and weight is called body mass index.
8 Instead of three heavy meals, take 5 to 6 Lighter portions this keeps your metabolism active in your waking hours.
9 Wash your face twice a day using a mild facial cleanser well suited to your skin type. You may buy a ready made one or prepare one at home by adding some baby body wash and honey to warm water. This face wash would clean all the dirt and grime from your face without stripping your skin of moisture.
10 Make it a point to read out the ingredient list and specifications of any given makeup product once, before buying it to check if you are allergic to anything and if you are picking the right thing for your skin type. For instance, if you have oily skin, a face wash meant for dry skin would not be able to remove excess oils from your skin and vice versa. So, as simple as it might sound, it is important.
11 As far as possible try to steer clear of products laden with parabens and sulphates. Try to make your skin treatments at home or at least choose products from herbal brands. For instance, you can go and explore some products from indigenous brands like: fab India, khadi,vaadi herbals, skin yoga, kama ayurveda etc. You will be doing your skin a big favour, believe me and also help the Indian economy grow, your tiny bit, you see!!
12 Do not ignore toning and moisturizing after you are done with cleansing. Use homemade toners like coconut water, rose water, green tea etc to refresh and revitalize your skin. This would remove residues of your face wash and prepare your skin to take up the moisturizer.
13 In summers use light, water based lotions and opts for lotions with creamier texture in winters.
14 Exfoliate your facial skin using a mild scrub to remove the uppermost layer comprising of dead skin cells. This would eventually improve your complexion and this also allows your skin to soak in the nutrients better from other skin care products like lotions, night creams, face masks etc. Make scrubbing a ritual twice in a week. Do not indulge in over exfoliation as excess over everything is bad.
15 For your body skin, choose a brush or loofah for exfoliation. You can use these with creamy shower gels. Use circular motions while exfoliating and work your way up starting from your feet first to your legs to arms and then your upper body. This not only removes dead skin but also improves blood circulation all over your body.
16 Do not forget to slather some body lotion while you are still in shower to amply hydrate your skin.
17 Go for facials and full body spa at least once a month as massage stimulates blood circulation, encourages subcutaneous toxins to flush out and improves the tone and texture of your skin.
18 Once a week, indulge in an anti tan and anti ageing skin mask. You can prepare an anti tan face mask right at your home, using the ingredients readily available in your kitchen.
Try mixing fullers earth, papaya and lemon juice. This face pack works really well to remove fresh as well as settled tanning to a great extent. Trust us, thank us later for this!!
To boost up your skin's antioxidant levels externally, use a face pack made out of coffee grounds dissolved in milk and vitamin C tablets dissolved in curd. The latter smells funny but regular usage is sure to keep skin ageing at a distance.
19 For long and lustrous hair, indulge in hot oil treatment at least once in a week to nourish your hair locks and scalp.
20 Post shampoo, do not forget to condition your hair strands to lock in the moisture in your strands. If your hair has too much frizz. You may also use a hair serum to keep your hair manageable. You can also check the frizz by trying your hair while sleeping.
21 Use a herbal hair pack made out of amla powder, shikakai powder, henna powder, curd and olive oil. This pack solves multiple hair woes like dandruff, hair fall, premature graying etc.
22 When you buy makeup products, look for these words, " non comedogenic " And "dermatologist approved" to avoid skin troubles. If a product is non comedogenic it would not clog your facial pores and you are less likely to have breakouts after using it. Also, it is super important to maintain your makeup products as well as tools hygienically. Please do not share makeup with anybody else if you do not want sharing germs, of course.
23 If you are stepping out of your home or office anytime between 8 To 6,, You have got to wear your sun screen to protect your skin from the tanning s well as radiation damage at cellular level. Harsh sunrays are the biggest cause if skin ageing, premature.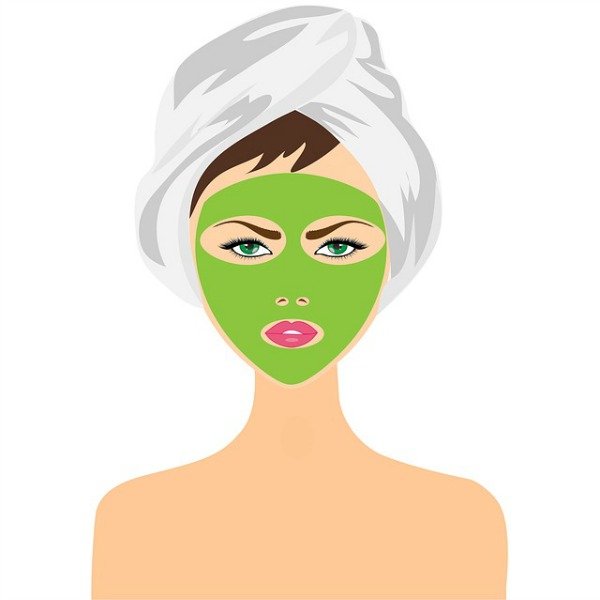 24 If you have facial hair, use a pack made out of besan and curd. Let it stay on skin for a couple of minutes till it dries a bit and then massage in direction opposite to hair growth to reduce facial hair growth, naturally.
25 If you have dark facial hair, go for professional bleach each month to lighten your facial hair. As a natural bleach, use lemon juice or orange juice to lighten facial hair naturally.
26 Try using oils to beautify your facial skin. Avocado oil, olive oil and akmond oil can be uaed over your face as a cleanser as well as hydrating skin treatment.
27 Steam your face once a week to loosen pores. Follow with a mild scrub to wash away the debris. Splash with cool water to tighten the pores, thereafter.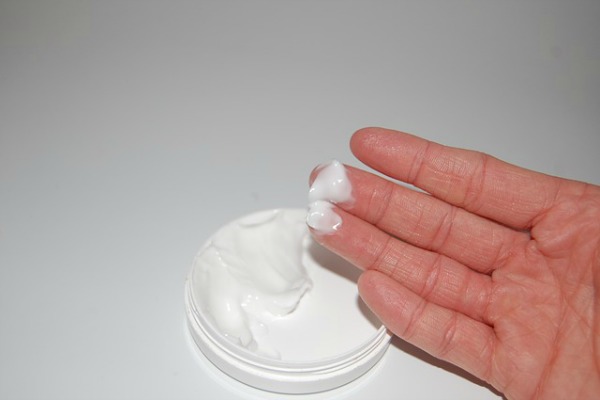 28 After the age of thirty, make it a point to use a night cream regularly as your skin needs extra dose of moisture at night to undo all the damage that it was exposed to during the day. Look for ingredients like retinoids, multivitamins and antioxidants in your night cream. Alternatively, you may squeeze out a vitamin E capsule and rub the contents into clean skin each night before retiring to sleep. Avoids using vitamin E , if you have acne problem as it might get aggravated.
29 Chew onto some basic leaves each morning to get rid of toxins from your system. A detoxified digestive system always reflects as a good skin.
30 Post 30, visit your doctor regularly for health checkups. This would lead to early screening of health issues like blood pressure fluctuations, diabetes and initial signs of osteoporosis. You will be advised suitable dietary and lifestyle changes. You might also be prescribed certain medications and supplements.