Wedding is one of he most special days in a Woman's life and many women make plans for it since childhood  . Every Bride-To-Be wants to look her best on the special day in every terms. From choosing her perfect Wedding Gown, to arranging her wedding, to making sure everyone has a great time at the wedding, a bride wants everything to fall in place. If you're a bride I'm sure you're already thinking about it as you read this article. But don't become paranoid , because it's your wedding and you should enjoy the special moment. If you're too worried about how you should manage to look like those lovely ladies on pinterest , then we've got some Bridal Makeup Tips to share with you.
Bridal Makeup Tips :
Here's our list of best bridal makeup Tips to keep you feeling relieved about the makeup department on your wedding day.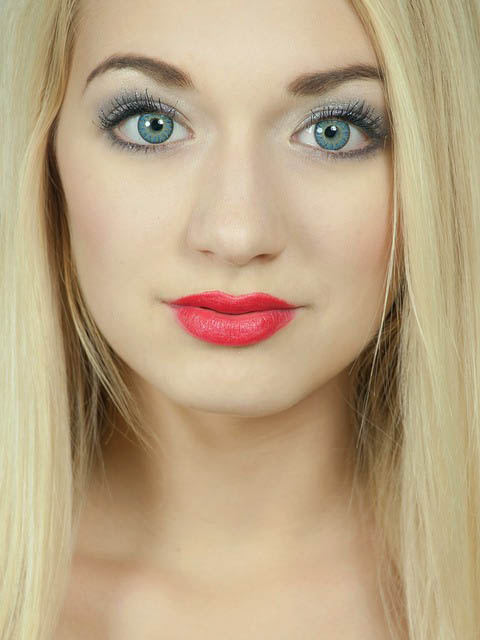 #1 Relax : The first and foremost, Relax !!! There's nothing worse than being too worried and scared about how it will all end up. Be well prepared for your wedding day by following the tips we have shared next.
#2 Find a Good Makeup Artist :
There are some, who are confident enough to do their own makeup for the special day. But most women are far more happy hiring a makeup artist for their wedding day. If your wedding is a location wedding, you can get a local Makeup artist or ask your preffered artist to accompany you for the event.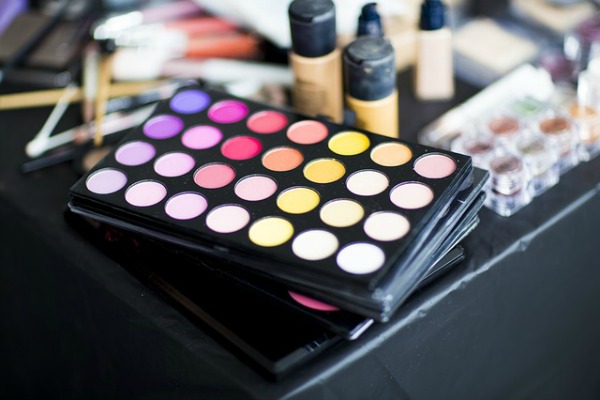 If you are having the wedding at your town and locality it's best to get ready at the Makeup artist's studio. You can get good makeup artists at most towns and cities. Please check their previous work and decide if you're OK with their style. give them a clear picture of what you're looking for. if you depend on the makeup artist's preference or are clueless about what look to choose, then look up on Pinterest for inspiration.
#3 if you're going to depend on a makeup artist for your wedding day makeup do make a prior appointment and go in for a trial look . This might extend your budget and seem unimportant but if you're new to this makeup artist it's really necessary to try the look and see if it goes well with your dress and hairstyle. This will let you see how your final look will be on your wedding day, and you can get changes done if you're not happy. It's best to try the dress and hairstyle as well to see how the final look will be.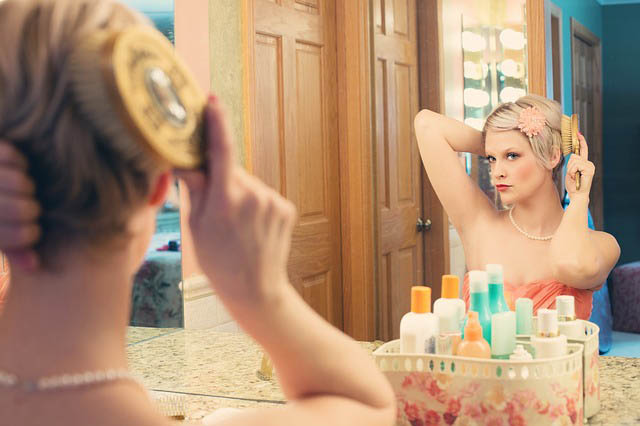 #4 If you're doing your own makeup for the special day – make a list beforehand to avoid last minute stress. Make a list of products you will need to purchase and products you feel you will definitely need for the D Day. Make a list of the basics first and then move up to the additional and less important items.
#5 In your basic list , a primer and a good foundation is a must. It's essential that you choose a good foundation to get a long lasting finish and a photography friendly base. Most regular everyday foundations have SPF in them, which makes them not the best choice for photography. If you're getting married , you will definitely be the center of attraction on the special day and it's essential that you don't look ghastly with a foundation with SPF.
#6 Always match your foundation with your face and also get a match with your neck . It's essential that your face and neck have the same tones , or else the makeup looks very obvious and unnatural.
#7 Most brides opt for looks depending upon their marriage theme. If you're having a traditional wedding with a daytime want , go for a safe look and try neutral eye makeup ad a red lip. Believe us , this is a very safe look to play with and any woman can rock this combination.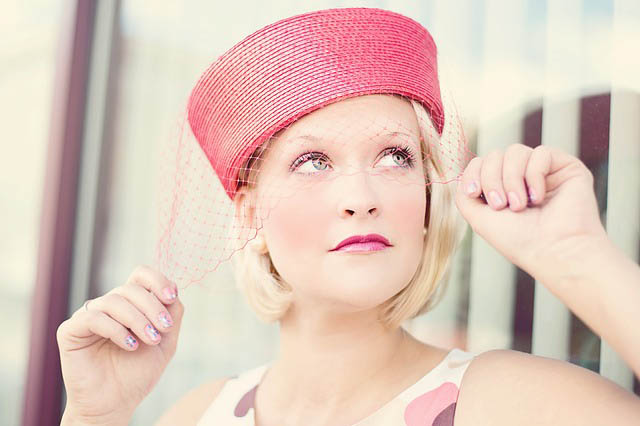 if you are going for a more pastel shaded or spring wedding theme go for pastel shaded eyes in pink or rose gold and pair it with reds or pinks. For a night event, you may go for a smokey eye look and a nude lip combination which is a sure winner.
#8 Use contouring technique to make your cheeks and nose stand out. If you have a slim face to begin with keep contouring to the minimum. Use highlighter to bounce off light and make your face look polished. Use highlighter on the bridge of your nose, on the forehead, on the apples of your cheeks above the blush. Also apply a bit on your Cupid's arrow.
#9 You must decide upon which aspect or feature of your face you want to highlight. If you want to highlight your eyes , then use a heavy eye makeup and keep the lips natural toned or simple. If you want your lips to be the center of attraction, leave the eyes natural or simple.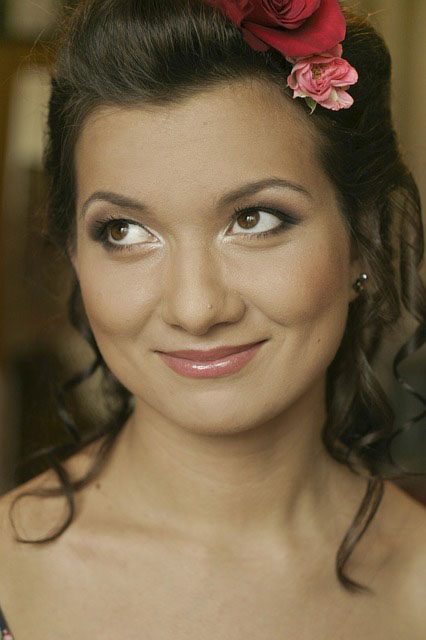 #10 Keep a small purse handy with your Maid of honor with the necessary products you might need at the last moment. this will include the setting powder or compact , some oil blotting sheets, makeup removing pads, lipstick for touch up , small mirror etc.
#11 For the best makeup application use a good primer and use a light hand with products. Always remain less is more, and you want to look naturally beautiful than fake and made up. So keep the look simple and elegant.
# 12 One of the best ways to keep your lipstick for a long time is to use this trick. After you're done with the lipstick take a small tissue paper or paper napkin and place it over your lips. Then using a large fluffy brush or a powder puff dust a bit of translucent powder on the napkin covering your lips. This trick ensures that the lipstick stays for longer time. Another tip is to use a similar shade lip liner underneath the lipstick to make the shade more vibrant and stay longer.
#13 You will be tired with all the wedding planning so make time out for your skincare routine and do not use anything special or new during the pre wedding period. Stick to your tried and tested products so you don't get the last moment pimple or zit before the D Day .
#14 if you're doing the makeup yourself, start wit the primer , apply the foundation and eye makeup before you do the rest of your face. This way, if you have to change the eye makeup or if there is any fallout you can cover it up , before you are done with the base makeup.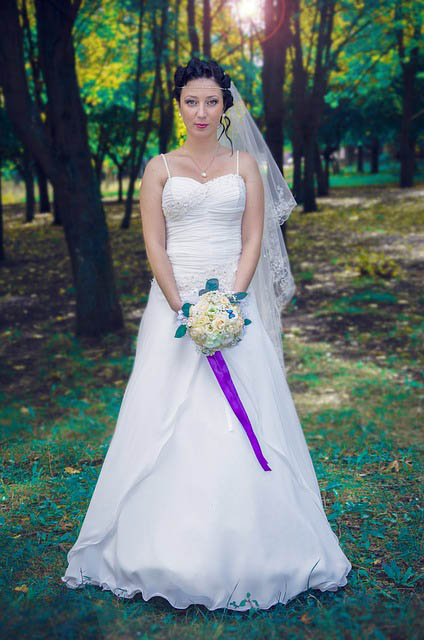 #15 End your makeup with a quality finishing spray to lock in all the layers of makeup . The setting or finishing spray helps bind the look together and keep it on for longer hours.
So , that was our  15 Best Bridal Makeup Tips to help all the Would Be Brides like you prepare for the d Day. Do enjoy the time , and plan ahead. Nonetheless , if you feel that you need a professional to do your makeup it's best to hire one. If you're confident enough to do it yourself, all the best. Invest in some quality makeup with the money you saved by not hiring a makeup artist.