Health and taste very rarely go hand in hand. The things we love to eat are mostly considered unhealthy for our body and are not fit to be kept in or regular diet . We all love those tasty and oily snacks and processed foods but when slowly we gain weight , we all seem worried and follow diets. But most dietician instruct us to eat foods we are not used to eating on a daily basis , so it becomes a problem to continue it.
But you do not need to restrict yourself too much if you're trying to stay fit and maintain your calorie intake. In earlier days indians used to have these same foods yet they were able to stay fit, so it all depends on what amount you consume and it's quality. So let's move on to where we tell you how you can have Healthy indian Food to stay fit .
Healthy Indian food to stay fit :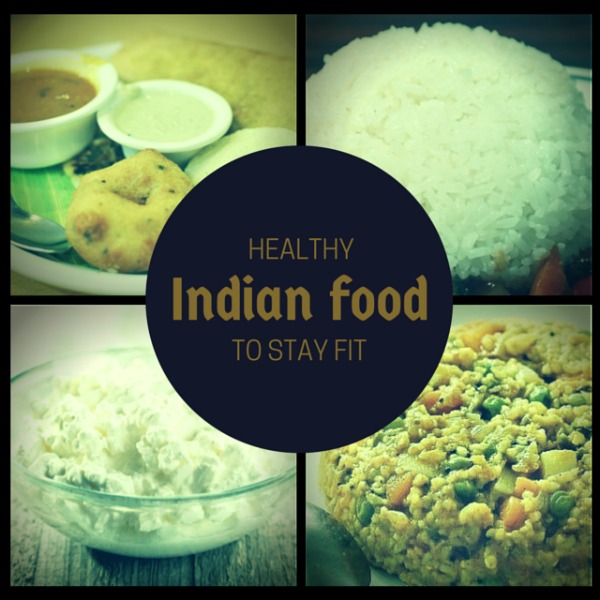 Rice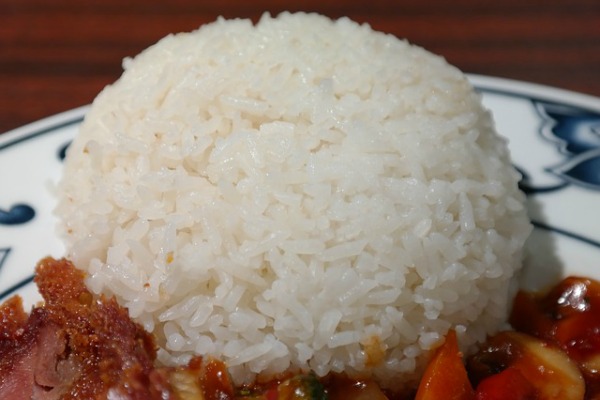 Indians love two main grains in their diet : Rice and Wheat . Rice is predominantly used to make different dishes as well as consumed in Northern states of India. While you can also have Brown rice which is considered to be Healthier than white rice . You can have brown rice daily but you cal alternate between White and brown rice. Rice contains lots of Carbohydrates so it's better to restrict it to a medium-sized bowl a day .
Wheat / Atta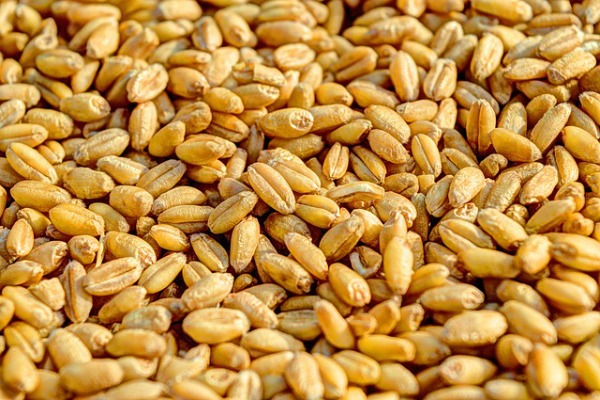 Many Indians love having Roti made with Atta for their lunch or dinner. Rotis are rich in fiber and is good for health. You can also have Multi grain atta high is a mix of many grains such as wheat , bajra, jowar, oats and barley which makes it even healthier.
Dal / pulses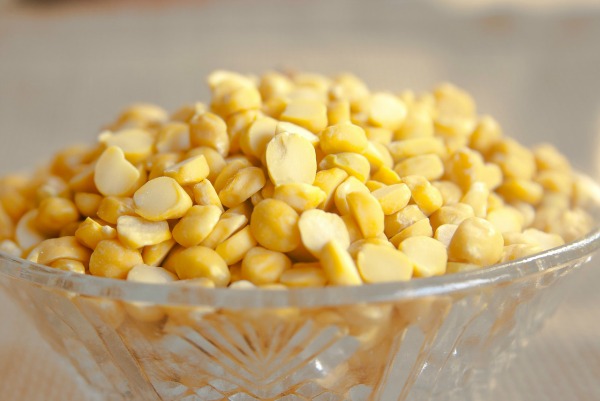 Indians have consumed many times of dal or pulses since ages and you can benefit from the consumption of Dal or pulses daily. If you are not sure why it's great to have Dal daily , then guess what ? Pulses are rich in Vitamin , minerals and give you the amount of Amino Acids required. You can have masoor Dal, Moong Dal, Kidney Beans , Arhad Dal and more but it's wise to shift to Moong dal if you're trying to lose weight.
Paneer/ Cottage Cheese:
If you're a vegetarian then you must try this version of vegetarian's Chicken . You can make many dishes from paneer and even mix it in a few of your daily food  like make a Panner roll with your Roti and have it. Paneer is made from milk and is high in proteins and Calcium. panner can be made from full cream or toned milk so you can control how much calories you want to consume.
Dhokla :
Indian is a diverse nation and the diversity also shows in its foods and cuisines in different states. Dhokla is a food item made from fermented pulses or Dals and is quite popular in Indians state of Gujarat. If you're on a diet , these are your best friend. Dhoklas are made with steam and have no oil in them, and are great for patients with blood sugar.
Idli :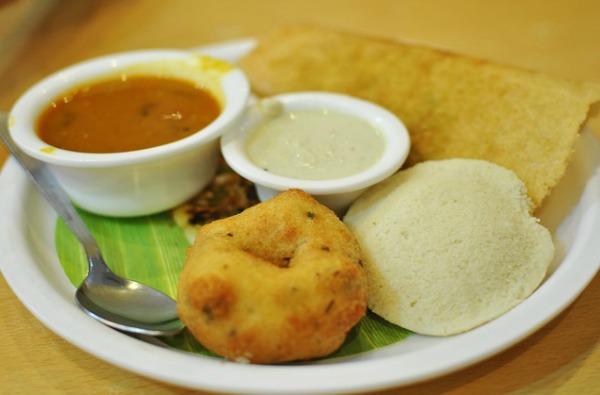 One os the most popular dishes from Southern part of the country is Idli and now it is largely popular in all parts of the Nation. It is a highly nutritious dish and is a popular dish for breakfast or lunch of many people . If you're watching your weight , then idlis are a great option . Idli is made from a mixture of fermented and steamed rice and Dal so it's a good source of protein and fibers .
Curd:
If you think cutting of Dairy is good then think again. A very yummy yet healthy food is yogurt or curd. Curd is made up from fermented milk and has millions of good bacteria, A natural unprocessed yogurt contains good bacteria that helps to improve digestive system It is better to choose a fat-free or less fat curd or make them at home
Healthy Spices: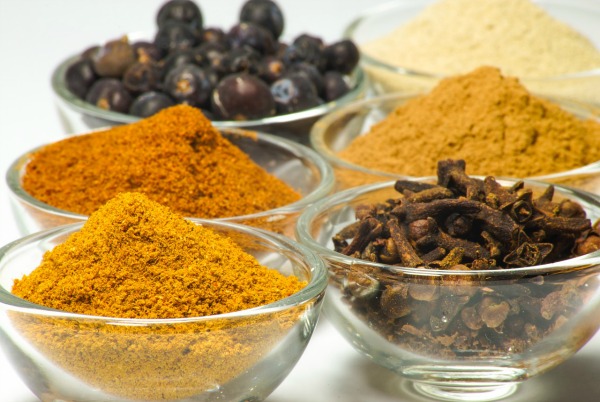 Indian cuisine is vast and the tastes differ from one state to another. Healthy spices are used by us everyday without knowing. Turmeric, Fenugreek powder, Garlic , Chilly , Cardamom , Curry leaves and many more spices are used in Indian cooking to give new flavors and fragrance to dishes. Turmeric powder has been used since ages to give color to our dishes and researches have shown that it has more benefits than we might think. Turmeric has a component curcumin which helps to reduce risks of heart attack. The spice turmeric is known to have healing properties as well as anti inflammatory. It is said to keep blood from clotting.
Garlic has been believed to reduce cholesterol as well as help in burning fat. Garlic is also anti bacterial . Cardamom powder and whole cardamom is largely used to give indian dishes aroma and increase flavour. Cardamom powder also helps in keeping you fit by increasing your metabolism , helping you lose weight and help in digestion.
Chili is a very staple spice in Indian households since spiciness is predominant of Indian cuisine.Chili is known to increase metabolism and aid in losing weight.
Buttermilk :
Buttermilk or popularly known as Lassi in India is a drink made from milk. It is called buttermilk , but actually it's not filled with fat . Buttermilk on the other hand is low in fat and good for the weight watchers. if you're trying to lose weight ditch the sugar and add some cinnamon powder into the lassi .
Chickpea :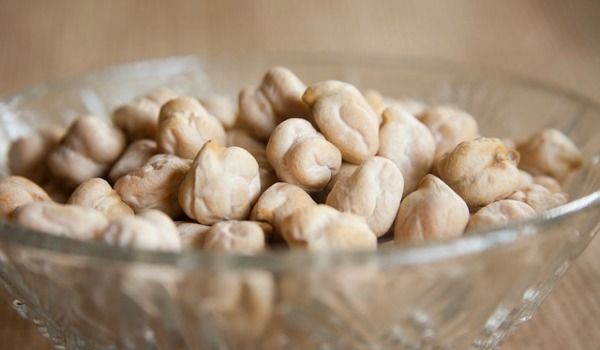 Chickpeas is a popular ingredient for making vegetarian dishes . If you're watching your weight make some chickpeas and spinach curry with as less oil as possible .
Raita :
Raita is a popular dish in Northern india where curd is beaten till smooth and fruits as well as vegetables are added along with salt and Chaat powder to make a delicious yet healthy dish. It is usually consumed after food.
Dalia :
If you're always at loss about what to make for breakfast , then Dalia is a great option . It is healthy bulgur wheat which is great source of fiber and manganese . You can make Dalia snacks with vegetables or make pulav with it too. Either way Dalia can be consumed in Breakfast , lunch or dinner.
We hope these Healthy Indian food to stay fit will guide you to eat better and lose off those extra pounds quickly . If you have home food , you will be better off continuing the diet unlike the ones provided by dietitians which are quite tough to follow on a daily basis.