Women are always on the lookout to get the perfect glossy smooth manageable hair. Life, now has become hectic and with the growing amount of pollution, it is difficult to keep the hair and skin in good condition. Most of the women have a shortage of time and depend on Salon visits to keep their hair in good shape. One of the main treatments most of the ladies prefer for their locks is the Hair spa treatment. hair spa treatment helps your tresses to get the boost of nourishment . But hair spa is a costly treatment and many of us would like to look for a more affordable way to pa,per our tresses. Did you know that you give your tresses that nourished treatment at home? Here's How To do Hair Spa at Home with minimal hassle and products :
How To Do Hair Spa at Home :
getting the salon like soft shiny healthy hair is easy and affordable. Here's How to do hair spa at home. Fist we start off with the ingredients or products needed for hair spa. First step for a perfect hair spa at home is to determine your hair type and what it needs. If you have dry hair, your hir needs moisture and shine. If you have dull and brittle hair, your hair needs a shine boost and extensive care. So first of all decide what you want for your hair .
You will have to choose a specific hair Pack to give your hair the boost it needs. For the best effect choose a pack from the following list of hair packs depending upon the type of hair you have and the type of nourishment your hair requires. We will talk about the Hair packs at the end of the article.
 How To Do hair Spa At home – Step By Step :
Step 1 :Oil Massage :
First step to a good hair Spa at home is to massage hair with nourishing oils. It is believed that Coconut oil, Olive oil, Castor Oil or Almond oil. You can also mix these oils together to make your own concoction. The first step is to apply ample amount of oil into your hair and massage your scalp . it is believed that massaging the scalp improves blood circulation and removes dead layer of skin which might cause oiliness or dandruff. Make sure to coat all of your hair evenly with the oil mixture and continue the oil massage for maximum of thirty minutes.
Step  2: Hot towel treatment
Take a towel and dip it in Warm water and then squeeze out the water and use this warm towel to wrap your hair. this helps the oil to seep into the cuticle and nourish better. What I personally do is wrap my hair in a warm towel and when i feel the warmth is gone, I turn my hair dryer on and with the medium heat I blast some hot air on the towel from a distance. This helps to make the process more effective. Keep this for twenty to thirty minutes.
Step 3: Shampooing
Shampooing hair is necessary for the next steps, though you may also keep your hair as it is overnight and follow the next steps the next day. But if you're going to wash water that day , we suggest you use lukewarm water and a mild shampoo. After shampooing you may use a conditioner or leave your hair without conditioner. For oily hair we suggest applying conditioner only on the hair length and not near the scalp.
Step 4: Hair mask
Now you can apply your homemade hair mask and complete the last step of hair spa. We believe homemade natural masks are the best solution for any hair problem as they are chemical free and do not cause hair loss. they in turn nourish, strengthen and fight dandruff. Choose a pack from the below mentioned list of hair packs keeping in mind your hair type and problem. After applying the hair packs, keep the hair tied in a bun or keep it secure in a shower cap to keep it from dripping . Most of the packs require it to be kept for twenty to thirty minutes and you may follow-up with a rinse with apple cider vinegar diluted in water for added shine.
Homemade Hair Masks :
Dry Hair Mask:
If you have dry hair then this hair pack is a great way to add moisture to your locks. You can make a hair pack by mixing one egg with one teaspoon of honey . Then you can mix a teaspoon of yogurt and apply this mixture to your hair. This hair pack should be left in your hair for half an hour before rinsed off with cold water and followed with a gentle shampoo and conditioner.
Oily Hair Mask:
Oily hair has its own disadvantages and feels greasy and sticky within a day of washing. You can keep your hair looking great if you shampoo every alternate day but you can also use these two hair masks for your hair spa session to keep your hair feeling soft yet looking oil free.
Take two or three egg yolks and beat them well in a small bowl. Add a tablespoon of freshly extracted lemon juice to this mixture and mix well . Apply this mixture on your hair and wash off after ten minutes.
Alternatively, you can also use Oatmeal to combat oily hair. You can make oatmeal as you regularly do and once it cools down you can apply it on your hair. Keep the oatmeal in your hair for maximum of thirty minutes and rinse off. Follow up with shampoo and conditioner.
Damaged Hair Mask:
If you have damaged and dry hair, then you will need more than regular moisture and nourishment. For this type of hair you can make a banana, egg, lemon and vitamin E hair pack. This nutrient rich pack will help treat your locks to all the moisture it needs and treat the damage too. To make this pack, you can take two or three ripe bananas as per your hair length, add two to three eggs and beat this into a smooth paste. Then you can add some vitamin E oil (you can use Vitamin E capsules available readily at all medicine stores) and add a few teaspoons of lemon juice. We are adding the lemon juice to reduce the smell of the Eggs. Apply this mixture evenly on your hair and wrap up your hair in a bun and cover with a shower cap. Once you have left this pack for half an hour, rinse with water and follow-up with shampoo . You can use conditioner to afterwards.
Dull Damaged Hair Mask: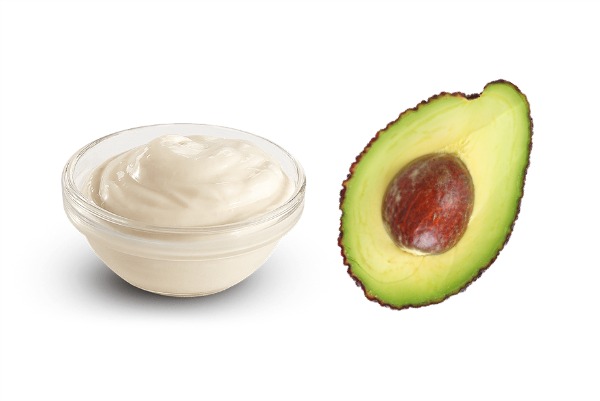 If you're suffering from dull and damaged hair then this homemade hair mask will be a life saver for you. Get a ripe avocado and take out the pulp from the fruit into a bowl. Add mayonnaise to this pulp. Keep in mind that the mayonnaise should be about double quantity of the avocado pulp . Apply this all over the hair and keep it on your hair for thirty minutes. Wash off With normal water and follow with a gentle shampoo and conditioner. Mayonnaise and avocado both are rich in moisture and give hair the much-needed nourishment and shine.
We hope this article will help you to give your hair a Luxurious hair spa in the comfort of your home, at a fraction of the beauty parlor charges. You can use different hair packs and vary the quantity and ingredients to see which type of hair mask suits you, but do keep in mind that choosing the right pack for your hair is important . The right hair pack makes all the difference. If you are not Ok with natural packs, store-bought hair packs also do well, and you may use an over the counter hair mask. Just choose a hair mask which promises to help with the issues your hair already has.