We all need a little bit of makeup while stepping out on occasions like a casual date, a movie or coffee with friends. Nobody has a perfectly flawless skin and a little bit of makeup surely helps to light up your face and make you look more appealing . Makeup hides the flaws on the facial skin like acne spots, dark circles and gives you a fresh, even looking complexion. Sometimes, a little bit of makeup makes you look professional and boosts your confidence.  It is also aimed at enhancing your facial features and if done right, it can also help your face appear more chiseled and alter the contours of your nose, cheekbones etc.
It is a know fact that Salons and professional artists charge too much for a simple party makeup so it is really necessary that you know how to do makeup on your own. You need to know certain basics of makeup as it can save you from wasting lots of money on getting makeup done professionally. So, girls read on and learn how to do makeup at home with our step by step guide.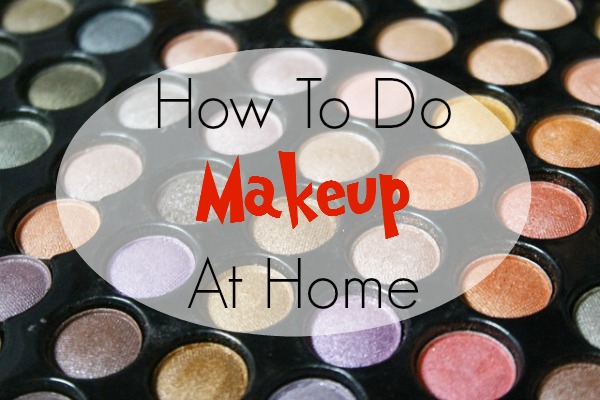 How to do make up at home :
It is easy to learn the process of  doing makeup at home with a bit of practice and the right products. Successful makeup application depends on things like makeup products, makeup tools and lastly the right technique of application. Here we have a step by step tutorial on how to do makeup at home.
Preparing your face for makeup
Clean your face makeup using mild facial cleansing milk. Just like an artist needs a clean canvas to work on, your makeup needs to be done on a fresh face.
Before toning, rub in an ice cube over your face to make your pores appear smaller. You can also make ice cubes out of Green tea to get a double benefit of pore shrinkage as well as a dose of antioxidants for your skin .
Follow the Ice cube with a toner. If you prefer natural products for your skin use Rose water or coconut water. If you have an oily skin, use an astringent. The Toner cleans up remains of your facial cleansing milk and also makes your pores appear less prominent.
Then apply any skin serums that you might be using. Serums are thinner in consistency and need to be applied before you put any moisturizer.
Next in line is a hydrating lotion. A light, water based moisturizer aids in makeup as you will be able to apply base makeup more uniformly and it will not look patchy. You should allow your moisturizing lotion to seep and settle on your skin for at least 10 to 15 minutes before you start with your makeup .
Base makeup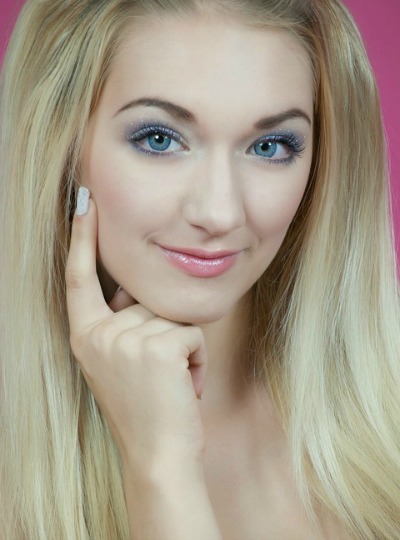 Base makeup is the most important step in the whole makeup process. A base makeup done perfectly can make your day!! If done wrong, it can make you look rather unattractive and artificial.
Start your base make up with a makeup primer. Primer would give your makeup look more seamless and also make it last much longer. Primer also makes a layer between the skin and rest of the layers of makeup so; it makes sure that your pores do not come in direct contact with your pores.
First and foremost is the foundation of course, like many women I prefer mousse foundations over liquid foundations. Mousse is fluffier in consistency and spreads more easily on skin. You can choose from Powder foundations, liquid or cream foundations as per your skin type and the coverage you require.
The shade of the foundation is very important. You must test the colour on your jaw line in day light before you pick your foundations. Also, look for products that are non comedogenic i.e. that do not clog the pores to prevent breakouts. You may apply multiple dots of foundation on your face and neck and blend in the dots together using a foundation brush or a makeup sponge. You can also very lightly dampen the sponge. While blending the dots, use a patting motion rather than rubbing motion.
Next is the concealer that you need to apply around your eyes, upper lip area and any particular blemishes, if present. Next, you need to set the foundation with a translucent powder. This prevents your makeup from melting away.
Many people ignore their neck while doing base makeup. Please do not do this as a marked difference in complexion of your face and neck looks very odd and unappealing.
Eye makeup :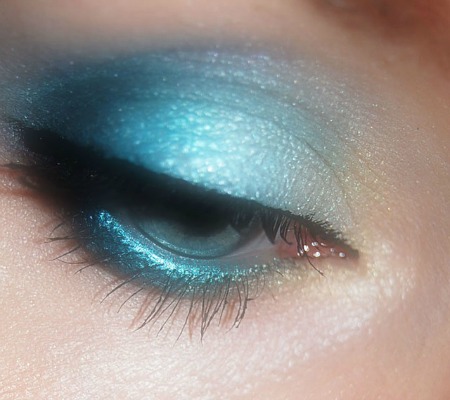 Apply eye primer then apply a skin coloured eye shadow to cover up any pigmentations. Now, your eyelid is ready to receive colored eye shadows. Apply eye shadow using a flat brush, specific for this purpose then you can blend in the harsh lines between different tones using a fluffy brush. The colors of eye shadow should complement your dress and not exactly match it.
In general, I prefer cream eye shadows more as they stick better to primer and also their pigments stand out much better. Over the lid up to the dip above eyeball, you can apply any eye shadow that goes well with your dress or even a shade approx three shades darker than  your own skin tone, if you want natural makeup. In the dip above the eyeball and the outer edge, apply an eye shadow of darker color. This can be a darker shade suiting with your dress. To get a neat edge on the outer corner of the eye, you can take help from a cello tape. Sticking on a cello tape would prevent your makeup from spreading here and there. It gives a clean and sharp edge. Use this technique for a crisp edge for your eye makeup looks.
Over the brow bone, apply highlighter which is usually in metallic silver, golden or copper shades.
After you are done with eye shadow, it is time to use eye liner. While Black liner is a universal option and suits almost everybody, you can also go for subtle ones like Brown, Deep Blue and Teal Green depending in your outfit. If you want to experiment with other colors, you can use liner pencils and can even use lip pencils to line your eyes. Gel eyeliners are very much in trend this season. If you do not have a gel liner, you can heat a pencil liner to slightly melt the top layer and use it to line your eyes. I prefer lining only my upper eyelids, you can line your lower lid too to add more Drama or you can just use a basic Black kajal to line your water line. While buying eye makeup products, always choose the water proof varieties as watery eyes can ruin everything.
Now, work on your lashes by applying coats of mascara. Use a wiggle motion on the base of your lashes, this gives maximum volume and then work your way up. Fill up your eyebrows next, using a clean mascara wand and a brown eye shadow. This makes your eyebrows look dense. If you have clear Brow gel use it to tame your brows . Brow gels are also quite popular and you can get Brow kits specifically made for filling in and keeping your Brows in shape.
Lip makeup: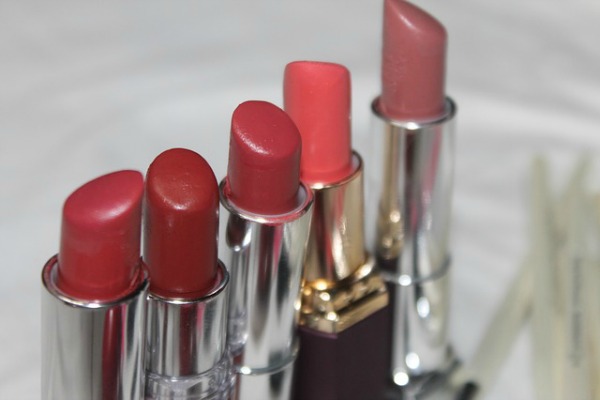 Before applying lip color, exfoliate your lips using Vaseline and old but clean tooth brush. You can also use a mix of Olive oil or Coconut oil and Sugar .
Next, apply concealer to cover up your lip pigmentation. Line your lips using a lip liner a shade or two darker than the lip color that you are planning to use. Fill up your lips using a lip stick. You can apply a lip gloss of similar shade. A key rule in applying makeup is that you can either highlight your eyes or your lips, never both at the same time. If you highlight both lips and eyes together, your makeup would quite over the top and screaming for attention. Nobody wants that!! So, if you are using pigmented or metallic eye shadows, use neutral color like natural Pink or a light coffee shade on your lips. Similarly, if you are using a dark lip shade like Haute Red or Popping Pink then keep your eye shadow muted and stick to shades close to your skin.
While applying a bright lipstick, you can correct minor imperfections with a concealer and it is always better to fill in your lip color using a lip stick brush for better finish.
Cheek makeup
Use fresh colors like Fresh coral Pink or Peach if you have medium to fair skin tone. Use a Plum shade or Deep Terracotta on your cheeks, if you have a darker skin tone. Use a Blush or angled fluffy brush to apply color to your cheeks. You may use normal powder blushes or use cream blushes too. Many use a cream blush at the base and top it off with a similar shaded powder blush to make it long lasting. Use blush on the apples of your cheeks and on your side temples and always blend any harsh lines of blush using a stippling brush.
Face Contouring
This step is purely optional and not a must. You can use a bronzer to make your facial features look more carved. For instance, if you would like to accentuate your cheek bones, use a bronzer in the dip beneath your cheek bone and an illuminator on the region above the apple of your cheeks.
Similarly, you can also use bronzer along your jaw line and hairline to make your face look slimmer and more oval. Bronzer used along the sides of your nose can make your nose look thin. Apply illuminator on the tip of your nose and Cupid's bow to highlight these features.
Use a Matte bronzer for a more subtle look if you're going for a day makeup look and don't want a shimmery finish.
Finishing off your makeup :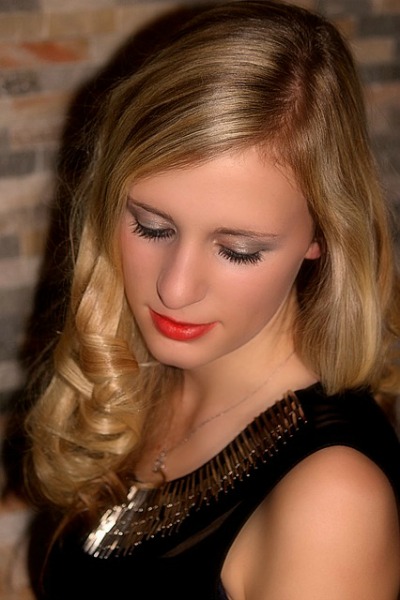 The last step of makeup is to very gently blot any greasiness and excess product with a blotting paper. However, do not press on too hard. You can use a makeup fixing spray to fix your makeup . Check your makeup in Daylight on in yellow light and click a few photos to see if it looks perfect and whether you need to blend any lines.
You are ready!! Now, carry your attire and your makeup with lots of confidence and a bright smile on your face!!
I hope, this article has helped you somewhat and after following the step wise instructions, you will be able to do your own makeup more confidently. Also, give this tutorial a couple of tries and discover what shades and tones suit your complexion the best. Practice makes even a new bee perfect!!