There are many home remedies that can be used to regrow your hair naturally. The best part is that most of these ingredients would be readily available at your home in your kitchen. All you have to do is take out some time and follow the below given treatments to get dense hair and cover up those bald patches on your scalp. These are all natural, chemical free remedies and thus, one has to be patient while using them as these cannot be expected to do a miracle overnight. These natural processes need to be used very regularly and religiously to get noticeable and appreciable results. These remedies would not lead to any kind of side effects and are quite inexpensive to try. Last but not the least, you need not visit any special salon or centre to try these. You may prepare them on their own and use them right at the comfort of your home at a time that suits you the most. Read on to know how to regrow hair naturally.
How To ReGrow Hair Naturally:
So, read on below to know about the following natural way how to regrow your hair naturally that deliver good results.
Natural Hair Growth:
Onion Juice
Yes, you read it right. This wonder root is one of the oldest and efficient home treatments to regrow hair in a safe, natural way. The Onion juice happens to be a rich source of sulphur. The Sulphur stimulates the production of collagen fibers in the tissues. This is how Onion helps in new growth of scalp hair.
How can you use Onions for hair regrowth:
You will have to chop Red onion into small pieces in order to squeeze out the Onion juice from pieces. Next, use a cotton ball dipped in this juice to apply it on the bald patches present on your scalp. Let this stay on for at least 15 to 20 minutes. Follow this with a mild, herbal shampoo and conditioner. This Onion based home remedy needs to be repeated several times in a week.
Apple Cider Vinegar:
You must have read that Apple cider vinegar, when used as a last rinse after shampoo helps to condition your hair strands resulting in super shiny, soft and manageable hair. However, it can actually help your hair grow back, is something that is lesser known. The Apple cider vinegar helps by gently cleansing your the scalp of all the product build up. It also helps to maintain the acid- base, Ph balance of your scalp, thereby, speeding up the natural process of hair growth.
In order to Use Apple cider vinegar for hair re-growth, you need to dilute it by mixing nearly 75 ml of apple cider vinegar in approx. 1 liter of water. This can be prepared in one go and stored in a refrigerator. Use this solution as a final rinse, every time you shampoo your hair.
Egg Mask:
The use of eggs as a hair pack has been into trend since a very long time now. The reason being, eggs are a good source of multiple substances that aid in new hair growth and hair regrowth. These are found to contain high levels of proteins and minerals like sulphur, zinc, iron, selenium, phosphorous and iodine. All these work in union to help in treating baldness.
You may make your own hair pack to help in hair regrowth by mixing egg white with olive oil and honey. Egg white has proteins and sulphur both of this would help in stimulation and formation of new hair while Olive oil and honey nourish your scalp and are packed with antioxidants too. Mix all the above mentioned ingredients together so as to form a smooth, creamy paste t6hat can then be applied all over your scalp and hair. Wear a shower cap to prevent dripping and staining of clothes. Let this hair mask stay for nearly 20 minutes or so. Rinse it off with cool water thereof and shampoo.
Regrow Hair Naturally :
Fenugreek or Methi dana
One of the major reasons behind baldness is frequent hair fall. Methi or fenugreek is another commonly practiced home remedy for hair regrowth. Fenugreek is able to accelerate and stimulate hair regrowth, prevents hair fall and also boosts the natural colour of your hair.
If you would like to use Fenugreek for your hair, make a paste by mixing nearly one tablespoon of methi dana with a little coconut milk. Use this hair pack on your hair and scalp for half an hour and then you may wash it off.
Potato Juice: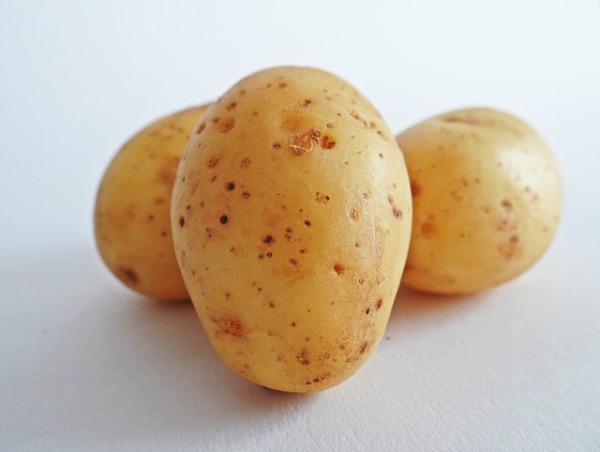 Most of us are not aware of the hair growth properties of potato juice. Potato juice is packed with multiple vitamins including, Vitamin A, B and C. All of these vitamins help by increasing hair regrowth and can even be utilized to prevent thinning of hair strands.
You may use squeezed out potato juice on your scalp and leave it on for 15 to twenty minutes and then wash off using a mild, herbal shampoo.
Henna Pack or mehendi hair pack
Henna is a natural hair conditioner. It strengthens the roots of your hair and thus helps in preventing hair fall. To use henna, mix equal quantities of dry henna powder, Amla powder and shikaki powder with fresh yoghurt and olive oil to make a thick paste. This hair pack would improve the quality and texture of your existing hair while also encouraging the growth of new hair strands. This hair pack needs to be left on your scalp and hair till the time, it gets dry completely.
Cayenne pepper or Black pepper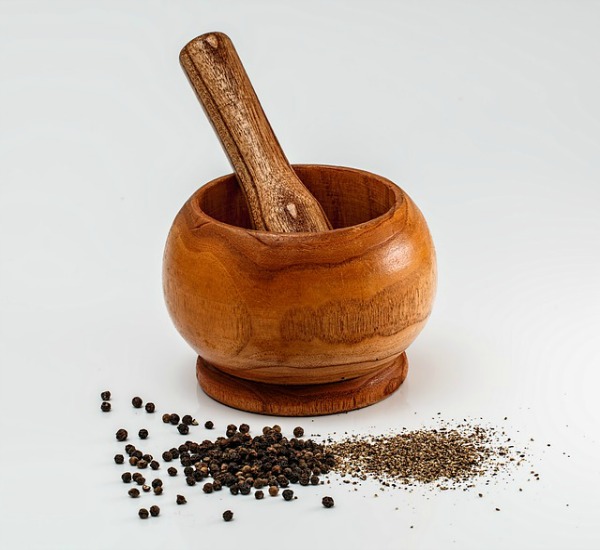 This kitchen spice would not only help with new hair growth but would also help you in getting rid of dandruff. Cayenne pepper prevents thinning of hair strands. Thin hair strands are more prone to breakage while washing and combing. The chemical called Capsaicin present in Cayenne pepper stimulates your scalp for new hair growth and hair regrowth.Capsaicin stimulates the nerves of scalp and also helps in increasing blood circulation to the scalp. This in turn, leads to more nutrients reaching the scalp region and new hair growth from hair follicles.
To use Cayenne pepper for your hair, you need mix nearly 1 teaspoon of Cayenne pepper powder with yoghurt and olive oil/ castor oil or Almond oil to form a paste. Apply it all over the scalp, with a special focus on the areas of scalp where hair thinning or baldness is more evident. Let it stay on for a minimum of half an hour before washing it off with cool water.
Coconut Milk or Nariyal doodh
Coconut milk is packed with a lot of good proteins and minerals that are not only good for your overall health but also good for your skin and hair, in particular. The proteins along with certain other minerals like iron, potassium and essential fats. All these work in succession, to help in reducing hair fall as well as hair breakage.
Apply freshly, extracted coconut milk on the bald patches or the areas of hair thinning using a cotton ball or hair colour brush. This hair care potion stay over these areas overnight. Wear a shower cap to avoid staining your pillow cases. This happens to be one of the most powerful home remedies that are capable of leading to new hair growth.
 Green Tea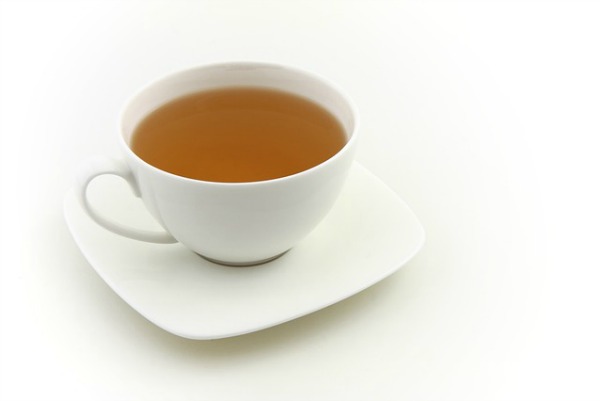 Much has been said about how Green tea is the ultimate health drink and how it is packed with a variety of antioxidants. Many skin care and hair care brands are now adopting Green tea as one of the chief ingredients in their products to lure customers. This hype is because green tea is actually rich in antioxidants which are capable of preventing hair fall and stimulating hair regrowth.
Using green tea for your hair is really very simple. Just boil some green tea leaves in water and let the water cool off. Next, apply this warm green tea on your scalp. Let this stay for at least an hour or so. Finally, rinse off with cool water.
Indian gooseberry (amla):
Since, as far as I remember, people in my family and neighborhood have been using Amla powder to get dense, voluminous and Black hair. The reason being, this wonderfruit called Amla is packed with concentrated antioxidants and vitamin C. It is good for consumption too. Amla or Indian gooseberry help in promoting hair regrowth and also prevents premature graying of hair by improving the natural pigmentation of the hair.
You may Use Amla powder by adding some Olive oil to it. This simple hair pack alone can do wonders to your hair.
Diet and Nutrition
To promote hair growth you need to increase your intake of Proteins in form of dairy products, tofu, soya products, unsalted nuts, fish and sea food. Also, add green leafy vegetables to ensure a good supply of vitamin A. Take in your vitamin E by switching your cooking oil and opting for something out of sunflower oil or soybean oil. Lastly, vitamin C rich citrus fruits are also a must, if you want a good hair growth.
So, I am hopeful that after reading the above article, you would be much more confident about handling your hair loss issues and these are easy way to re-grow hair naturally.