Teenage is a very confusing age, it is where we discover ourselves, find out what suits us and what doesn't, and figure out what we want to become in life and so on. Teenage is also the time when you make mistakes and care less about skin care . But we want to tell you that taking care of skin is very necessary for teenage years as small steps taken in teenage years help your skin stay beautiful for longer. Today we have a few beauty tips and tricks for teenagers to combat the various problems you might face during teenage years .
Beauty Tips and Tricks:
So here are a few beauty tips to help you along the way as you are on the path to understanding that you truly are.
Check the foundation
As a teenager, your skin undergoes a lot of changes, whether it is pimples, blemishes or anything else. So if you are blessed with clear skin, please go easy on the foundation. In fact skip the foundation even if you have problematic skin, because it will do nothing but clog up your pores some more. When you wear a full face of liquid foundation, you get what is referred to as "cake face", where it just looks like you have slathered on a ton of makeup and really have no idea what you are doing. If you must use foundation, use it only on your problem areas; leave the rest of your face alone. Use a tinted moisturizer or BB cream, as they are much better options than piling up excess product on your face, it will also give you a healthy, dewy, finish.
Don't rub, pat your Concealer
Concealer is meant to pat in, not rubbed in. Even though it may seem tiresome and pointless, patting in concealer gives you a much smoother and refined finish. If you need to cover up a pimple or blemish, just take some concealer on your finger and tap it in on the blemish. You can then use some loose powder to set it. Try it, it will look flawless.
 Don't try to draw attention to all your assets at once
Heavily doing both your eyes and your lips makes you look very overdone and even slightly clownish. Instead decide which one you want to play up, if you are going for a dramatic eye look, go easy on the lips with maybe a nude shade of lipstick, if you are doing a bold lip color, and keep the eyes simple, maybe with just a bit of mascara. Also keep a check on the blush, if you use even a slightly heavier hand when applying blush, you can end up looking comical. And please don't use a darker color than your lipstick to outline your lips; it looks anything other than good.
Vaseline really is awesome
Vaseline is a multipurpose product. It can be used as an eye makeup remover; it is an amazing lip Exfoliator when used in conjunction with a toothbrush. It can be used as a lip balm; it can be used to soften scaly feet. You can use it to condition your lashes. It really is a must have product. It can be used as so many things, it is unbelievable. So always keep a tub of Vaseline on hand.
Layers suit everyone
If you are confused as to what type of haircut would suit you, and you aren't yet ready for a bold chop, go for layers as they pretty much suit everyone. It will make your hair appear fuller, and healthier. It will also be much more manageable. Just don't go crazy with the number of layers, try to keep it within three.
 If you have acne, go to a dermatologist. No two ways to it
The most fatal mistake that people make is not going to the dermatologist on time when they have acne. Dermatologists are skin doctors, they know exactly how to treat problematic skin. Don't wait for your face to be infested with severe acne, leaving you with scars, and hyperpigmentation. Remember prevention is better than cure.
 Be smart when it comes to beauty products
Do a bit of research before you splurge on some high end cleanser. Figure out whether you really need that super expensive nail polish remover. Why buy an over expensive scrub when you can just DIY one at home with some brown sugar and olive oil? Even moisturizers don't need to be very expensive; there are plenty of drugstore products that work just as fine. Spend your money judiciously, and always do your research before you dish out money for a product.
Test before you buy
Products such as lipstick, foundation, and powder need to match your skin tone perfectly, otherwise it just ends up looking ghastly. So always test these three products and find the one that suits you perfectly before you buy them. The products that you don't really need to test are eyeliner, mascara, eye shadow, and lip gloss.
Sunscreen is an absolute must, no matter what
If you choose to use nothing on your face except one product, make that product sunscreen. Sunscreen is super expensive and you must apply it daily, whether it is sunny or cloudy. This product will prevent hyper pigmentation and wrinkles at an older age. Get one with a high SPF or sun protection factor, and put it on first every day.
How to get those sexy beach waves
Really long, beautifully layered waves look absolutely gorgeous. Whether you have long, medium, or short hair, you can never go wrong with wavy hair. It can be your go to hairstyle for any event. How to get them? Take two inch sections of hair and wind them around a large curling iron in the reverse direction and hold for some time, continue this process until you have completed your whole hair. You can run your fingers through it for a more tousled look. Finish off with some hair spray.
Hands and feet are equally important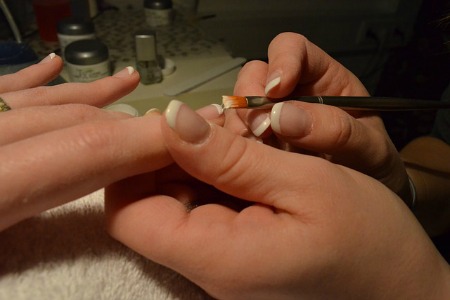 Keep your hands and feet clean and well moisturized. Remember to trim your nails, and keep them tidy. If you are going to use nail polish, don't wait until half of it is gone before removing it. People do judge you by your hands and feet so they need your attention too. Remember to scrub them once a week to help in fading any dark spots that you may have and also to help in cell turnover.
Be careful when lining the insides of the eyes
When you line the insides of the eye, it makes your eyes appear smaller. Start lining heavily from the outer corner of your eyes, and taper it as you go in. Or you can just use a liquid eye liner to line the top of your eyes. To make your eyes appear bigger than they are, use a nude liner on the bottom. This will open up your eyes and make them appear brighter, and bigger.
Shave your legs at the end
Are you always cutting yourself when shaving? It's probably because your skin is rough and not wet enough. So save your shaving routine till the very end when your skin is wet, as this will soften up your hair and make it easier to remove, it will also prevent nicks and cut and enable you to have a smoother shave.
Decide which asset of yours you want to highlight, and then play up just that.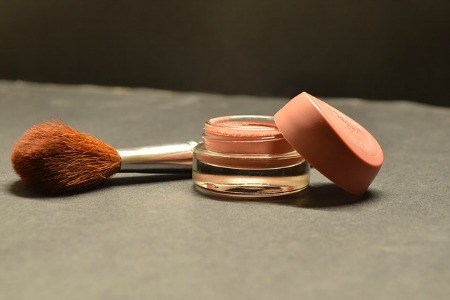 Which feature of yours do you want to play up? What do you get most complimented on? Figure that out and make it the center or focus of your make up. If you have beautiful eyes, play that up, or whatever it is that you love about yourself. Also figure out what colors suit you best and incorporate them into your wardrobe. Also get a flattering hairstyle that suits your face shape.
Start DIYing!
DIYs are awesome, they really are! You can save a ton of money by DIYing. Make your own face scrubs; make your own face packs. They will work brilliantly, trust me. You can make your own lip balms, and sometimes even your own jewelry! Go online, watch some videos, and become a DIY pro!
Be confident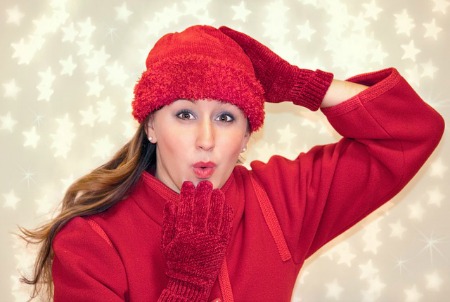 Confidence over rules everything! Be confident in your skin and smile your brightest smile and people will be drawn to you no matter what. Even you don't have the prettiest hair or the most flawless skin you will still be the star if you are confident and happy. So remember to be happy and flash those pearly whites whenever you get the chance.
So these are the tips that all teenagers and adolescents can use to help them along the path to discovering yourself. Remember that no matter, never forget to love yourself and be confident in who you are. Take care of your skin, remember to moisturize and use sun protection daily, the earlier you start the better off you will be at a later age. Smile and never try to blindly copy or mimic anyone else. You are unique and there is no one else like you. Embrace all your quirks and enjoy your life to the fullest. You are given only one life, really live it.