Asians are famous for their flawlessly clear complexion and plump, healthy skin. This always makes us wonder what might be the secrets behind such wonderful skin texture… Is it purely genetics or there is more to that…?? Ever thought  that may be it's their meticilous skin care regime and not so widely known beauty secrets!! Do not worry, we are here to unfold  all the tips and tricks that Asian women have been religiously following for centuries, now. Read on to know more…
Asian beauty Secrets You must Know :
Here are the most interesting and helpful tips for you to try. We have provided Skincare secrets, as well as Makeup Tricks followed by asian Women.
Asian Skin Care Secrets
Asians are known for their clear skin and beautiful ageless looks. They have a very organized skin care regimen which uses some specialized products. Here we have elaborately talked about each step .
Awareness about skincare
Girls in Korean and Japanese households are taught about following a good skincare routine right from very small age. This inculcates in them a habit of taking good care of their skin.
The double cleansing method
Yes, we all know cleansing is the first and the most important step of skincare and is mandatory for beautiful skin. However, not many of us know about or follow the double cleansing method. Double cleansing involves the use of two different types of cleansing agents for your skin.
The reasoning behind the double cleansing method being the game changer is that makeup products, dirt, grime and toxins from the environment are just too stubborn to go off entirely after using a plain, old face wash. So, you need something that can drive these impurities out from your pores and unclog them. The first cleanser used in the double cleansing method is oil / fat based. The oil melts away all the makeup and removes gross dirt from your face. You can use any oil out of Olive oil, Avocado oil or coconut oil and pick whichever works the best for your skin type. Alternatively, you can use a cleansing cream or cleansing milk. Apply a thin layer on the entire face and gently massage for 30 seconds to dissolve your makeup. Massaging also promotes circulation. Leave on for an additional one minute and then wipe off using a cotton ball. You would notice lots of mess on your cotton wool, even if you do not use makeup.
The Second cleanser to be used is a foaming face wash that removes the residual dust as well as excess oils. Gel based face washes are for oily to combination skin while milk based cleansers are for dry and sensitive skin varieties.
Benefits of double cleansing include: unclogged facial pores that prevents breakouts and also minimizes the appearance of facial pores. Also, clean skin is more receptive to nutrients from lotions and face masks. It is also equally important to tone to remove cleanser residues and maintain the Ph balance of your skin.
The method has also been approved by dermatologists so, pretty much everybody can go for it.
Exfoliation
While many of use got to know about something known as a face scrub through television commercials, Asian kids know about it right from their early years. Coffee grounds are popularly used to scrub away dead skin cells and boost the antioxidants and anti cellulites into your skin.
A very famous facial and body scrub used by Asians is made up of crushed pearls and gemstones along with mushroom enzymes. It helps in rejuvenating the skin.
Makeup removal is serious business
Asians over emphasize that it is very important o get rid of all the makeup from your face before retiring to bed as makeup contains harsh chemicals, clogs your pores leading to break outs and might be responsible for dull looking complexion and even premature ageing as layers of makeup make it difficult for your skin to breathe and stress it out at night. As a result, the skin's repairative and regenerative functions cannot be carried out properly at night.
Sanitize break outs/acne
Asian actresses use warm salt water instead of plain water to rinse their face if suffering from break outs.
Feed your skin with face masks
Asians swear by face masks to hydrate their skin externally. Paper or sheet type masks are very popular as the sheet helps in infusing and retaining moisture in the skin. However, do it yourself masks made out of natural ingredients rich in antioxidants, minerals and enzymes are also equally popular. Egg white and honey mask that humidifies as well as firms up the skin has been an all time favorite.
Another very popular face mask in Asian cultures in use of sea weed extracts in face masks… Does the name ring a bell?? You must have read that name in many fancy skincare products.
Bird poop facials that supposedly help in brightening complexion and lightening it as also very much in practice in parts of Asia.
A form of traditional green tea in powdered form known as Matcha is packed with anti oxidants is used as an anti ageing face mask as well as to counter acne related skin issues.
Snail slime and yeast ferment to provide deep hydration to the skin.
Rice bran, also called komenuka, is rich packed with omega-6 fatty acids and antioxidants.
Anti blemish Mint mask can be made from freshly ground mint leaves can be used as a face mask to get rid of skin blemishes in a gentle and natural way. Apply the ground leaf paste for 15 minutes and then wash off.
They invest in skincare products
Not only in basic cleansers, toners, moisturizers but also everything in between including serums, essences and emulsions. After cleansing and toning comes a layer of watery essence which is nothing but a liquid with nourishing properties. Essences speed up the skin's cell renewal processes. After essences, the sequence of skin care products is followed by a combination of serums to treat different skin issues including acne, anti ageing, prominence of facial pores or depigmentation. This is followed by an optional face mask. Then cone under eye creams, moisturizer. Moisturizers are applied after warming up the palms together. Last in the line is sleep mask and face mist.
Skin care products with Licorice and Azuki bean extracts are another secret for the beautiful skin of Asian ladies. Licorice is packed with a variety of amino acids, enzymes, and essential minerals that lighten skin and also detoxify skin to reveal a gorgeous even toned and blemish free complexion.
Another beauty staple of Japanese beauty secrets is Camellia oil. It is derived by cold pressing Camellia Japonica flower seeds. It is packed with fatty acids, antioxidants. Why the importance of antioxidants in skin care is emphasized is because various skin metabolic processes release free radicals. These free radicals damage the skin cells at micro level. Antioxidants have the ability to neutralize these free radicals and save the skin from damage.
Facial exercises
They practice facial massages and exercises to do away with wrinkles, improve tone and texture. Massages also improve blood circulation and flush out toxins. The sounds of Ma Me Mi Mo Mu' are repeated several times a day in order to exercise the muscles in lip & cheek region.
Beauty sleep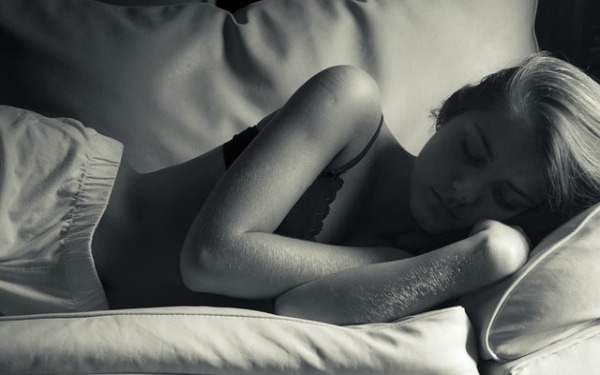 Sleep for at least 6 to 8 hours at a stretch to help the regenerative processes of your skin.
Anti ageing face lifts and treatments
A form of acupuncture called Amatsu Acu-Lift Facial Rejuvenation that does not involve the use of needles is commonly practiced in Asia. This procedure involves a set of 10 sittings spread out over a period of five weeks. This treatment boosts and stimulates natural collagen and elastin production of the skin and is very effective to fill up laugh lines, crow's feet around lines and worry lines on forehead. It also improves the plumpness of skin.
The use of Ampoule that is a variety of essence loaded with lots of concentrated vitamins is another one out of the long list of beauty secrets of the Asians. It has a thicker consistency that regular essences and is so powerful that a single drop from it can target the signs of premature skin ageing like fine lines as well as other skin problems like dull complexion and sagging skin due to loss of elasticity.
Asian Make Up Tricks :
The most attractive thing is their Makeup always looks natural and neutral. This makes them look so effortlessly pretty.
To get the look of Asian Actresses blend foundation with a reparative balm for healing the skin as well as preparing a perfect base for your makeup.
Dab in your makeup using a slightly damp makeup sponge.
They keep their eye makeup soft in shades of Brown and Terracota and line the upper lid with a basic Black liner.
Mascara is an all time favorite and Asians use loads of it to make their eye lashes appear fuller and voluminous.
Eyebrows are tamed by using an eye brow gel.
They always apply blush for a healthy flush of colour across their cheeks. This prevents them from looking pale.
Lipsticks are kept close to neutral shades, most of the time.
So , these were the Asian Beauty Secrets we wanted to share with you. I am really hopeful that this article would help you get at least a little inspired by the Asian beauties and you will also get in full on skincare mode!!