We all love our tresses and would want them to be healthy and lustrous. Good hair can add the charm to your beauty. It defines your personality and helps you to look more confident. However, everybody is not blessed to have a great hair texture. The dry hair is the most common hair problem. We all are a victim of dry hair in some or the other time of life. We definitely long for healthy and lustrous hair but even though we spend money on expensive products or salon trips these seem futile. The dry hair makes you look dull and down. There can be various factors for dry hair which aren't under our control. The polluted environment, usage of harmful chemicals, stress, heredity and hormonal changes are some of the major reasons for dry hair. These factors permanently damages the hair. Thus, dry hair must be treated properly and extra care must be taken.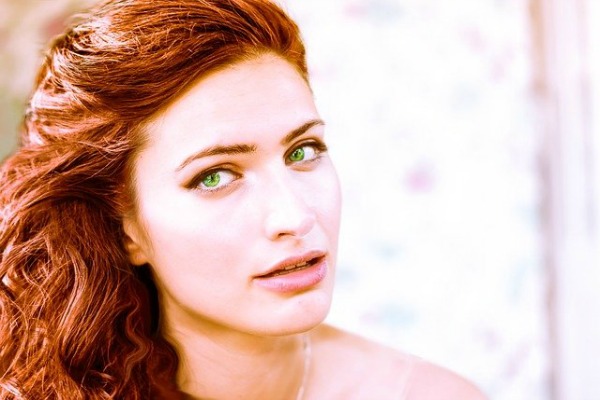 Dry Hair  Treatement:
The following are some of the dry hair treatment that will be able to give your tresses that care and nourishment boost it needs.
Raw milk:
Milk is said to benefit not only the body but also the hair. It has proteins and necessary minerals to support the hair. It moisturizes the hair and nourishes them. Take some unboiled milk in a container. Part your hair in such a  way that it is easy to apply the milk all over the scalp and the tresses. Dip a cotton ball in the container and allow it to absorb the milk. Apply the raw milk on the tresses. Leave it for an hour or so. Cover it with a shower cap to prevent the dust from piling up on the hair. Rinse it off. Use a mild shampoo and wash it completely. The dry hair will be soft and moisturized. Follow this application thrice in a week for the best treatment for dry hair .
Dry Hair Remedies :
These dry hair Remedies work perfectly to combat Dry hair and leave your hair feeling nourished.
Eggs:
Eggs are a great source of proteins and lecithin. They repair the dry  hair and strengthens them from the bottom. Take 2 egg yolk in a container and beat it nicely. Pour  2 teaspoons of olive oil and 1 teaspoon of honey to the egg yolk. Let all the ingredients be mixed well. Take a cotton ball and soak it in the liquid. Apply it completely on the hair and cover it with a shower cap. This will prevent any dust to reside on the hair. Egg yolk are natural conditioners and thus smoothes the dry hair. Leave it for 60 minutes. Wash it with normal water. Use a mild shampoo and conditioner to rinse it well. Apply this twice a week for greater results.
Coconut Oil:
It is a magical product for the tresses and has been used widely by most of the women. It helps to deal with dry and dry hair. Pour some coconut oil in a pan and warm it up. Take a cotton ball and apply it slowly to the hair and scalp. Divide your hair and apply the oil. This will ensure that the hair is completely covered with oil. Massage it in circular motions and let the oil be absorbed. Leave it overnight and wash it off in the morning. Use an herbal shampoo and a conditioner to get the benefits. Follow the hot massage oil once in two days and experience the results.
Hair Treatment for Dry Hair :
Curry Leaves:
Yes, the leaves that you use in your cuisines. They add taste to the food and also benefits the hair. Take 5 teaspoons of coconut oil in a pan and set it to warm. Add few green curry leaves to it. Keep the flames low and allow it to boil. Switch off the gas when the leaves turn golden brown. Allow it to cool down. Strain it off and store it in a bottle. Apply it on your on regular basis to deal with the dry hair. This is an Ayurvedic treatment and will definitely benefit your hair.
Coconut milk:
It nourishes the dry hair and also helps to straighten them. If you are blessed with curly and wish to straighten them without any chemical, try coconut milk. You can extract the  milk from the coconut or purchase it from the grocery store.Take 4 tablespoon of coconut milk in a container. dip a cotton ball and apply this milk to your entire tresses including roots and scalp if you have dry hair. Cover it with shower cap and leave it for 30 minutes. Wash it off with mild shampoo and condition it.
Hair Treatments for Dry Hair :
Banana and Avocado:
They contain Vitamin A and E which deals with dryness and this can turn into the best treatment for dry hair. It is also rich in protein which nourishes the hair and strengthens them. Take a ripe avocado and mash it without leaving any humps in it. Take 1 ripe banana and add it to the avocado.  Make a paste of  these two and apply it on your tresses. You can use your fingers or hair for the application. Cover it with a hot towel and leave it for an hour or so. Rinse it thoroughly after an hour. Shampoo and condition it. The hair will be more soft and silky.
Olive Oil: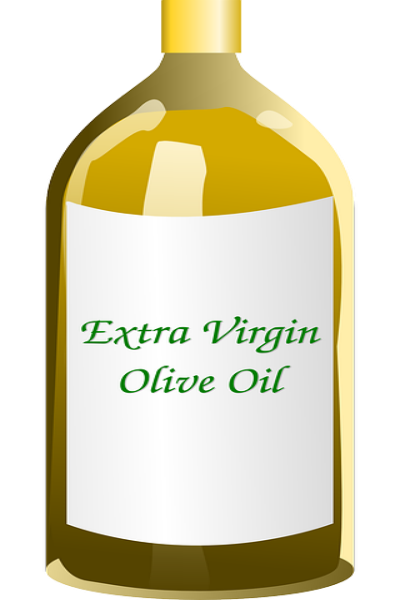 It is a great remedy for  dry hair problem. It  has antioxidants and Vitamin E which nourishes the hair and makes it healthy.  Take few drops of olive oil in a container. Warm it enough for your scalp to bear the heat. Apply on your scalp and hair. Massage it in circular motions. Cover it with a hotel towel and leave it for an hour or so. Wash it with lukewarm water. Use a mild shampoo and conditioner. Repeat this procedure thrice a week for better results. You can also make hair pack out ot. Add an egg and 1 cucumber to it. nsure that the consistency is set in right method for the hair to hold it.
How to Treat Dry Hair :
If you're wondering about how to treat dry hair then this idea might be great for you .
Mayonnaise: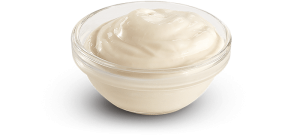 It is also used to treat the dry and dull hair. It serves as a moisturizing agent and nourishes the hair from the roots. One has to be choosy while selecting mayonnaise. Do ensure that it is fat rich and has not crossed the expiry date.  It will be little sticky, hence you got to be little careful while applying on your tresses. Massage it in circular movements and leave it for an hour or so.  Wrap it with a shower cap. Wash it with a mild shampoo.
Home Remedies for Dry Hair :
Somethimes we depend on home remedies for dry hair and here's two of the most simple home remedies for dry hair you can use at the comfort of your home. These remedies for dry hair are perfect to use everyday and in your budget too.
Sugar water:
Haven't heard of it? Yes, sugar helps to deal with the dry hair. Take  a cup of clean water and add 2 teaspoons of sugar to it. Allow it to dissolve. Just sprinkle the sugar-water on your hair and use your palms to set it. This water works as a hair spray and will moisturize your hair.
Aspirin:
This might sound weird to you, but aspirin helps in treating the dry hair. Take 1 aspirin and crush it. Add this to your regular shampoo and use it. Aspirin has salicylic acid which helps in retaining the shine of the hair.
Hope this article had been useful to you. These dry hair treatment will definitely benefit your tresses on a long run. Dry hair takes time to repair naturally. Thus, do not lose patience and continue applying the remedies that suits your hair. Meanwhile, you must also take care of your hair. Drink lots of water and add fruits to your diet. Avoid junk and oily food. Cover your hair while stepping out. Be choosy with the chemicals that you apply on your hair. Refrain yourself from using electrical products such as hair straightener, dryer and so on. These simple tips will help you to maintain the hair texture without further damaging them.
Do share your feedback with us or let us know if you are aware of better dry hair treatments. We would love to share it with our readers and would want them to benefit from it.